Cheryl Burke: Paula Deen Would Make 'A Great Addition To The Cast' Of Dancing With The Stars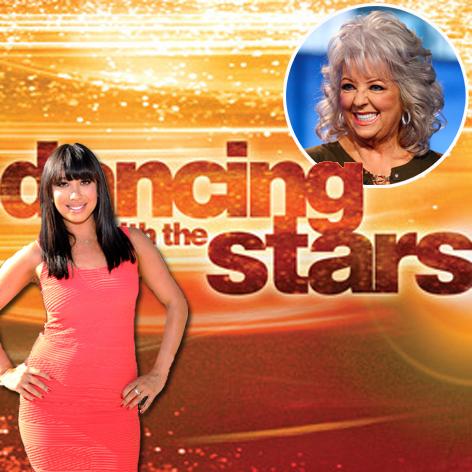 Paula Deen's deep-fried career could use a lifesaver in the shape of a mirrorball, Dancing with the Stars' dancer Cheryl Burke says, predicting the disgraced chef would make "a great addition to the cast" of the ABC hit.
"I think you'd probably see a different side of her," the stunner, 29, told ET Canada. "I think coming on something light and fun would be something good for her."
In 2010 -- back when her career was sizzling -- Deen, 66, told Extra that she'd passed on doing the ABC reality competition.
Article continues below advertisement
"Fat girls don't look good sweating," she said. "I've got catfish arms ... and I've got … is that a muffin top right there?"
Of course, Deen's career has taken a swift downturn this summer, as a lawsuit from a former employee exposed her use of the N-word; and a subsequent disaster in managing the career crisis only hastened her descent.
Dancing with the Stars returns this fall.