Exclusive
Lea Michele's Heartbreak: Cory Monteith Gushed About Moving In Together Just Days Before His Sudden Death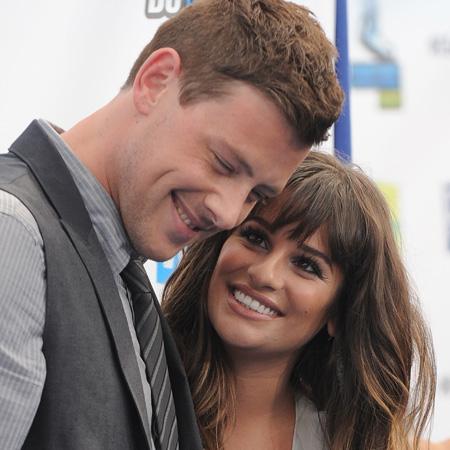 Cory Monteith's shocking and tragic death seemingly couldn't have come at a more unexpected and painful moment: He'd completed rehab just a few weeks ago; his show, Glee, was set to start filming Season 5 next week; and most devastating of all, he was making plans to move in with his girlfriend and co-star, Lea Michele right up to the hours before his death. A friend who was with Cory just hours before he died tells RadarOnline.com exclusively that the love of his life was on his mind in his final moments.
Article continues below advertisement
Cory showed up to meet a group of friends at the Portside bar in East Vancouver around 10 pm on Friday night, according to the source.
"He wasn't drinking when we were with him," the source tells RadarOnline.com, and he didn't seem to be under the influence of anything else. "He seemed really happy and healthy when I saw him."
"I'd be extremely surprised if it turned out he was on drugs that night," the source says. "He wasn't super talkative or misty eyed. Just normal. Catching up, chatting, and then on his way. Everyone expected to be seeing him again shortly, so it wasn't a big night … It was friends getting together chatting about things that have been going on in their lives."
For Cory, that meant Lea, and only Lea. "We talked about him moving in with Lea and that was really it," the source reveals. "He adores her."
And by all signs, after Lea stuck by him through his rehab stay in April, it seemed that he was on track for a happy future with her. But now Cory and Lea's fairy tale has turned into a nightmare.
"We are all shocked," the source says. "No one expected this. When I left we hugged and I said I would "see you later" (as in the next few days) and that was it."