Lea & Cory: Playing House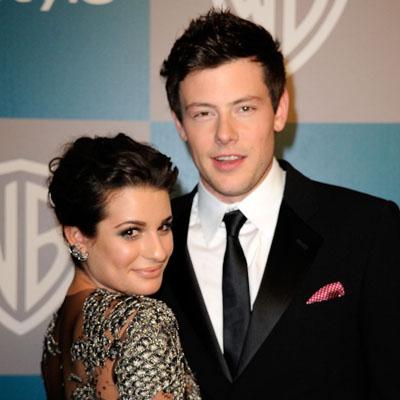 Glee costars Lea Michele and Cory Monteith are going to be roomies!
Although the pair only went public with their romance in February, "Lea is telling everyone she's never felt more sure about anything," a friend tells Star. And the actress, 25, had no doubts when she recently invited Cory to move in to her new $1.4 million two-bedroom abode in L.A. "She's ready for it all, starting with living together and planning their future," says the friend.
Article continues below advertisement
So how does Cory feel? Even though he's been sharing a place with three other guys, the actor initially resisted shacking up with Lea so soon, the pal reveals. "He'd prefer to maintain the status quo in their relationship. But she wouldn't take no for an answer, and he's sick of his roommate situation, so he's going along with it."
Still, Lea may be headed for heartbreak, since she's hoping for a permanent commitment. "Lea has said that she'd marry Cory tomorrow if he proposed," says the friend. But on Feb. 18, with Lea nowhere in sight, Cory, 29, got frisky with a mystery babe at California's Mammoth Mountain ski resort, as Star revealed.
And his wandering eye may not be the biggest problem. "Cory complains that Lea smothers him," the pal explains. "Many friends worry that the relationship is doomed, because she's so bossy and Cory is totally chill. They say opposites attract, but Lea's intensity is overwhelming!"