Bad Boy Babysitter? Kourtney Kardashian Crashes Scott Disick's Vegas Weekend With Playboy Playmate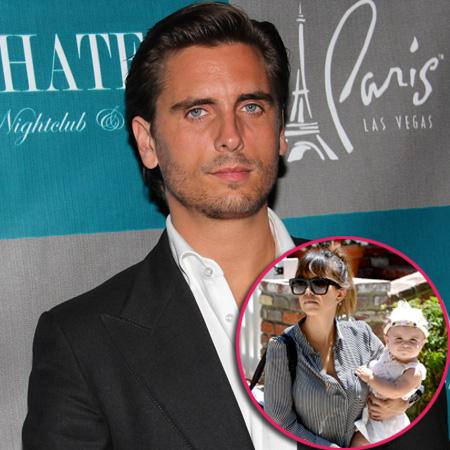 Enough is enough. Kourtney Kardashian brought an end to Scott Disick's recent stint of bad boy behavior when she crashed his appearance at the Sapphire Day Club in Las Vegas on Saturday.
Known as the "World's Largest Gentleman's Club," Sapphire invited Scott and his boys to host a "Hamptons in the Desert" party alongside Playboy Playmate Colleen Shannon on July 6.
Midway through the bash, however, Scott's baby mama Kourtney showed up announced in the cabana next to him. E! cameras captured the whole "surprise," and the two eventually merged parties and posed like a cozy couple.
Article continues below advertisement