Exclusive
Scott Disick's Party Weekend -- Without Kourtney Kardashian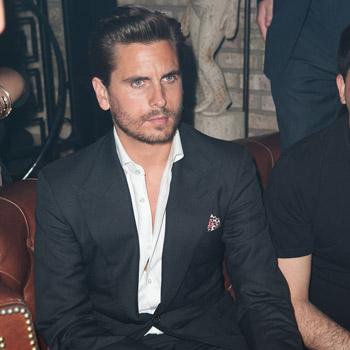 He's at it again! Scott Disick ditched Kourtney Kardashian to drink Champagne and beers with his bros this weekend in Boston -- and RadarOnline.com has all of the details.
As rumors swirl about the real identity of Kourtney and Scott's son, Mason, the 29-year-old hit the East Coast for a weekend of dining, drinking and late nights with his entourage.
He started off his Friday night at Empire Restaurant and Lounge in Boston, where he enjoyed a feast of crispy shrimp she mai, shrimp and tofu fritters, blackened snapper maki rolls and house fried rice. Perhaps to ensure he stayed on his best behavior, he had two E! producers by his side throughout the night, a source tells RadarOnline.com.
Article continues below advertisement
Next, he crashed a graduation party for Boston University students at Estate nightclub. Not content to let the night end there, he continued on to Gem nightclub.
"Scott came in around 1:15 am with two or three guys," DJ Buddy Costa tells RadarOnline.com exclusively.
With a bottle of Grey Goose vodka on the table, "Scott was definitely enjoying himself. He was really friendly." He stayed until after the lights came on at 2 am, drinking Ace of Spades champagne and beer, a source reveals.
Disick was scheduled to host the KISS 108 Kiss Concert outside of Boston the next day, but perhaps feeling the effects of his big night, he didn't show his face to fans until a whopping 7 hours into the show, appearing on stage for just a few minutes to introduce Demi Lovato's performance near 9 pm.
Disappointed fans took to Twitter to air their frustrations: