Kourtney Kardashian Paternity Drama: One-Time Lover Writes Letter, Begs For DNA Test To Prove True Identity Of Mason's Father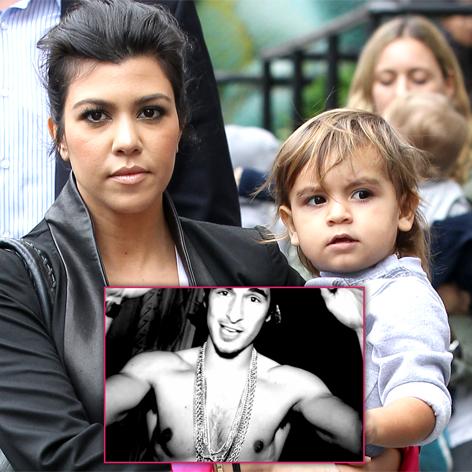 Who's the daddy?
Model Michael Girgenti has long claimed that he, not Scott Disick, is the true father of Kourtney Kardashian's son Mason — and he tells Star magazine that he wrote Kourtney a letter demanding that she get a DNA test for the toddler — or he'll sue.
"This is Kourtney's last chance," Michael told the magazine in their latest issue.
"My next step will be to take her to court and sue her for a paternity test. I'm tired of not knowing if Mason is my child, and I want the constant wondering to end."
Article continues below advertisement
Michael shared an exclusive copy of the letter he wrote to Kourtney which states, "My attentions sic are not to hurt the family you've created with Scott Disick. But at the same time, Mason deserves to know the truth."
That truth, Michael claims, is that Mason was conceived when he and Kourtney had unprotected sex in Miami in March 2009, when she was on a break from Scott.
However, Kourtney denied Michael's claims back in 2009 when Mason was born and she and Scott eventually got back together.
Michael says he never heard from her again.
"I tried to contact Kourtney via BlackBerry Messenger, with no response," he revealed. "I also made an attempt to reach her through the media, with no luck, but kept thinking that eventually the truth would come out."
For more on Scott's explosive reaction to the news, and an exclusive look at Michael's heart-breaking letter to Kourtney, pick up the latest issue of Star magazine, on newsstands Thursday.