James Gandolfini Wills Lion's Share Of $70 Million Fortune To 2 Children; Assistant, Secretary Get $200K Apiece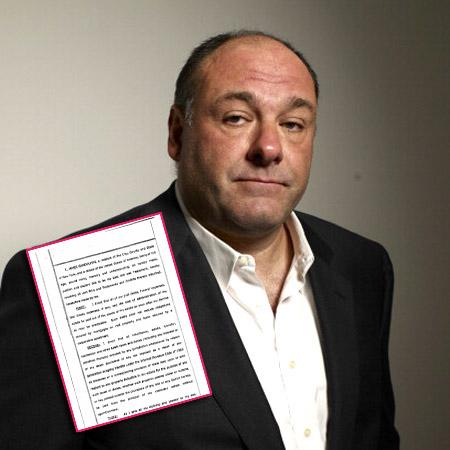 James Gandolfini willed most of his $70 million estate to his two children, 13-year-old son Michael and 8-month-old daughter Liliana, RadarOnline.com has learned.
The star of HBO's The Sopranos, according to the NY Post, in a will composed Dec. 19 and filed in Manhattan Surrogate's Court Tuesday, forwarded large sums of money, and his properties, to Michael when he turns 21; and Liliana, when she turns 25.
Article continues below advertisement
He forwarded all of his clothing and jewelry to his son, as well.
The venerated actor, who also appeared in True Romance, The Mexican and Get Shorty, also willed assets to widow Deborah Lin and sisters. He gave his personal assistant and secretary $200,000 apiece.
Gandolfini, 51, died of a heart attack in Rome June 16.