Dianna Agron On Cory Monteith: 'We Will Always Carry A Piece Of You With Us'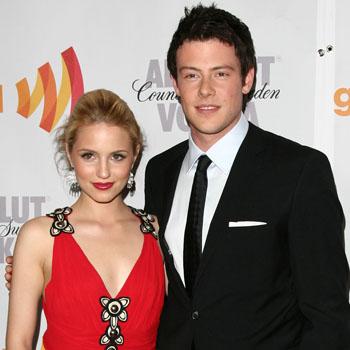 Dianna Agron, who played Cory Monteith's girlfriend for a time on the Fox hit Glee, released an emotional statement in memory of her late cast mate, who was found dead at 31 of a heroin and alcohol overdose at the Fairmont Pacific Rim Hotel in Vancouver, B.C. this past Saturday.
"I have never lost a friend," the 27-year-old Georgia native wrote. "In this difficult time, I am leaning on all of the wonderful memories we shared with Cory, how many ways he was able to make us smile."
Article continues below advertisement
Agron called Glee "a gift to all of us," saying that the cast "really cut our teeth and grew up on this show.
"In playing underdogs," she wrote, "we learned that we had dug into the hearts of our viewers and that we could stay there."
She said that Monteith "is so deserving of that place in everyone's hearts.
"He was one of the most generous and kind people that I have ever met. He had a smart, curious mind, he was an enormous talent. He was loving to not only me, but my family," she wrote. "My heart goes out to his family, to Lea Michele to everyone that is struggling with the loss of our friend.
"We will miss you Cory. We will always carry a piece of you with us."