Lea Michele Staged An Intervention For Cory Monteith Just Months Before His Tragic Death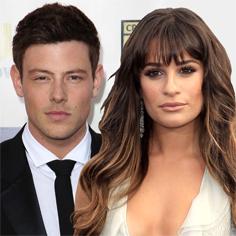 Cory Monteith's girlfriend Lea Michele is devastated over his tragic death from a lethal combination of heroin and alcohol but she had been trying to help him kick his drug habit and staged an intervention for him just a few months before he died.
The 31-year-old Glee actor was found dead in a Vancouver hotel room on July 13 but he struggled with his addictions for a long time, admitting in interviews that he started doing drugs at 13 and went to rehab when he was 19.
Article continues below advertisement
This year had found him using drugs again, and those around him tried desperately to save him.
"Before he went to rehab in April, he was in a bad place," a source told Us Weekly about his actions earlier in the year.
"He would drink and use drugs – it just spiraled."
The actor never let his addiction affect his work and his girlfriend Lea was blindsided when she learned of his relapse and immediately took action.
She asked show creator Ryan Murphy to help her stage an intervention a source told the magazine.
"She told Cory, 'Clean up or I'm out of here," a source close to her said.
Leah has been staying with friends since she heard the news about her boyfriend's death and she is discussing funeral plans with his family.
"The plan is to move the body back to L.A. and bury him there," the magazine reported.