Exclusive
Bethenny Frankel Accuses Estranged Husband Jason Hoppy Of Leaking Negative Stories In Bid To Sink Her Talk Show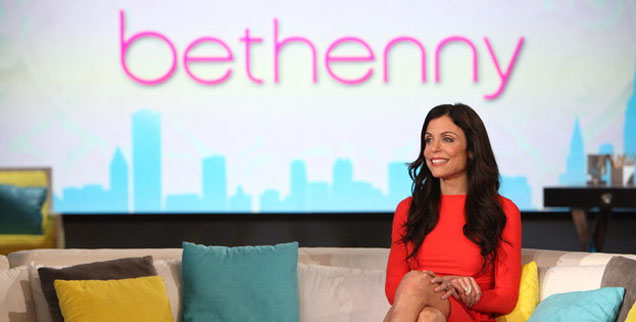 Bethenny Frankel is convinced that her soon-to-be ex-husband Jason Hoppy is so hell bent on exacting revenge for their split that he is leaking negative stories about her in an effort to tank her upcoming talk show, RadarOnline.com has been told.
"Bethenny believes that the latest round of negative stories about originate with Jason," an insider told Radar.
"She thinks that Jason prepared to do anything he can to make sure that her new talk show is a massive failure. A few weeks ago, Bethenny tried to film a segment in their apartment and it erupted into another fight."
Article continues below advertisement
The former Real Housewife has also ordered her lawyers to address this with the judge overseeing their contentious divorce, we're told.
In recent weeks, Hoppy has accused Frankel of calling him "trash" in front of their daughter, Bryn, who is three years of age.
The epic argument occurred after a recent court date for the couple, who have been unable to reach a financial and custody agreement.
Frankel was pushed to the brink and begged Jason to settle the divorce, a source previously said. But when Jason refused, "Bethenny became enraged and called him trash in front of their daughter, Bryn.
"The argument took place in their swanky Tribeca apartment. She also said Jason was lazy and stupid because Jason doesn't have a regular full-time job."
Meanwhile, talk show doesn't premiere until September but there is already high drama on the set.
She is "very particular and difficult," a source told the New York Post.
In fact, it's gotten so bad, her assistant, a woman named Marilyn, has already jumped ship!
"Marilyn quit after less than a month because Bethenny was so mean to her," the source said. "Marilyn has a lot of experience working with celebrities and complained she had 'never been treated this badly.'
Bethenny, produced by co-produced by Ellen DeGeneres' company and Ellen's producers at Telepictures, premieres Sept. 9 on FOX stations around the country.