'Bethenny Was So Mean To Her!' Frankel's Talk Show Assistant Quits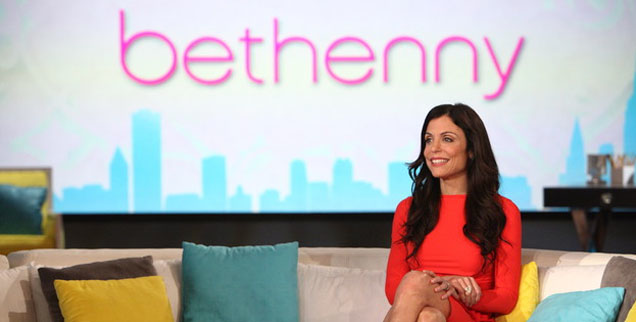 Bethenny Frankel's talk show doesn't premiere until September but there is already high drama on the set.
She is "very particular and difficult," a source told the New York Post '.
In fact, it's gotten so bad, her assistant, Marilyn, has already jumped ship!
"Marilyn quit after less than a month because Bethenny was so mean to her," the source said. "Marilyn has a lot of experience working with celebrities and complained she had 'never been treated this badly.'
Article continues below advertisement
"They have been interviewing other assistants, who had to sign nondisclosure agreements and were told not to talk to Bethenny unless she talks to them first. They have interviewed more than 40 people, but she doesn't like anybody," the source revealed to the Post.
Another insider confirmed the assistant's departure, but insisted there's no tension between the former The Real Housewives of New York City star and her chat show staff.
Being her assistant "is a very particular job with a lot involved, managing Bethenny's TV and business interests. But there is absolutely no division between Bethenny and the staff on the show. For many of them it is a dream job," the insider said.
Frankel already has ample drama in her life.
As RadarOnline.com has been reporting, she's involved in an epic divorce and custody battle with Jason Hoppy .
Bethenny, produced by co-produced by Ellen DeGeneres' company and Ellen's producers at Telepictures, premieres Sept. 9 on Fox stations around the country.
Will you be watching Bethenny? Tell us in comments.