Ugly Divorce Charges Fly: Bethenny Frankel & Jason Hoppy Now Battling Over Three-Year-Old Daughter's Diet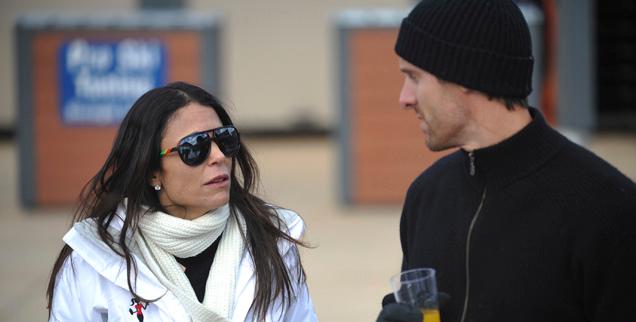 Bethenny Frankel and her estranged husband are battling over their three-year-old daughter Bryn's nutrition, amidst allegations that the Skinnygirl mogul is obsessive about what the little girl eats, RadarOnline.com is exclusively reporting.
The nasty custody battle Frankel, 42, is waging with Jason Hoppy, 41, has spiraled with the shocking new claim that the ex-reality star's own food "issues" are hurting their daughter's health.
Article continues below advertisement
"Bethenny obsessively monitors what Bryn eats," a source close to the situation told Radar, noting the child was born premature, weighing only 4 lbs 12 ounces.
"Jason makes sure Bryn eats healthy, but also lets her indulge in sweets. Bethenny has publicly said she has been on diets most of her life and has built her empire on being thin. Jason just doesn't want that to negatively impact on Bryn."
The former Real Housewife of New York City turned cocktail mogul has spoken out about her own rollercoaster with dieting, saying in a 2011 interview that she spent her "entire life being obsessed with dieting."
Despite the fears, a source close to Frankel dismissed it as an issue.
"Bryn and her mom often have ice cream together," the source said.
"Bethenny just wants to make sure their little girl eats healthy and always makes Bryn organic, fresh meals and snacks. Jason is just trying anything to make her look like a bad mom. She is trying to be the best mom possible and wants the fighting with Jason to stop for the sake of their little girl."
Adding to the estranged couple's issues, Frankel recently went on vacation with billionaire boyfriend, Warren Lichtenstein in ritzy St. Tropez.
A source previously told us Bethenny and the hedge funder manager have been daing since earlier this year!
But, an insider revealed: "Bethenny doesn't want to go public with the relationship because her divorce to husband Jason isn't yet finalized."
The feuding parents "just can't agree on anything when it comes to Bryn," said one source. "Both of them are acting like children and it's harming their daughter."