Ex-Cincinnati Bengals Cheerleader Gives Lurid Details About Her Relationship With Underage Boyfriend During Lawsuit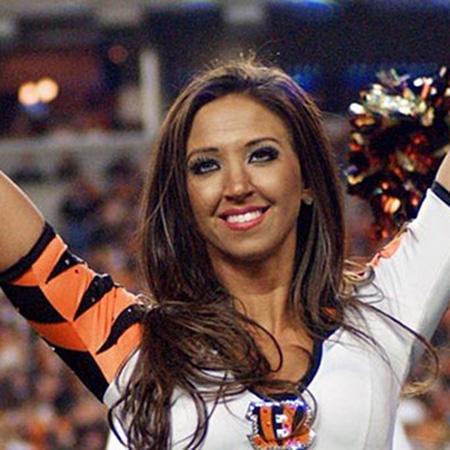 Article continues below advertisement
"I saw him outside of school. In school, I never saw him," Sarah, 28, testified on Monday about her then 17-year-old boyfriend.
"He never thought of me as a teacher."
Sarah claimed that her family was family friends with the York family and she had known Cody for years.
As RadarOnline.com previously reported, in the first trial texts messages were read into evidence where "Sarah told Cody she had been in love with him since he was 14 years old."
Sarah said on the stand that as her marriage to Nathan Wilbun began to deteriorate she grew closer to Cody and he consoled her about her separation and eventual divorce.
She described her marriage as abusive, telling the jury that she was forced to sleep on the floor and that her husband regularly abused alcohol, cocaine and steroids according to ABC 9 in Cincinnati.
"I knew the entire time of our relationship we shouldn't be together. I felt stuck," Sarah explained. "I was nervous to leave him. He was very threatening."
Article continues below advertisement
Sarah is now engaged to Cody, who turns 19 in August and she said both of their parents support their relationship.
Nik Richie's attorney attacked her on the stand, questioning why she never mentioned her relationship with Cody while she was doing press about her lawsuit against Nik and TheDirty.com.
She said that she "never lied under oath and never had sex" with Cody in Kenton County, where the high school was located.
"I did not lure Cody to have sex with me," Jones testified.
Sarah is suing Nik for $11 million over two posts on his website in 2009 that claimed she had sex with multiple Bengals football players and had sexually transmitted diseases.
She claims the posts were untrue and caused her mental anguish and on the stand she denied having gonorrhea and chlamydia. Sarah said that she contracted hepatitis A when she was 12, "through using an inhaler that was tainted."
Article continues below advertisement
Nik's attorney asked her if that qualified as a STD she replied "I think there is a huge difference between hepatitis A and gonorrhea and chlamydia."
Nik is scheduled to testify on Tuesday in the Kentucky courtroom and he has previously told RadarOnline.com that he will be vindicated in court.
"It will be the same judge but obviously a different jury. It is such an unbelievable waste of money and time, we shouldn't even be here. I am protected by the Communications Decency Act," he revealed.
"She just wants money, that's all it comes down to!"
Stay with RadarOnline.com for developments in the trial.