'Teen Mom 3' Star Joey Maes Has To Approve Of Baby Mama Katie Yeager's Boyfriends Before They Meet His Daughter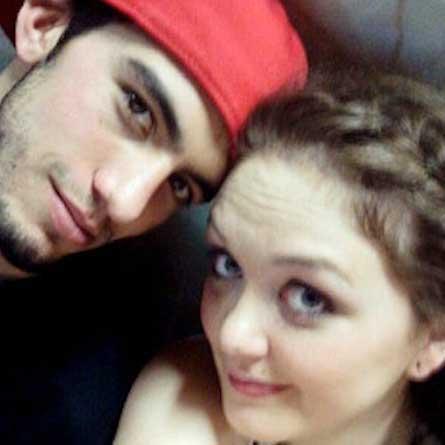 It's rare for two exes to get along, but Teen Mom 3 star Katie Yeager, 20, and her baby daddy Joey Maes, 20, try to stay cordial to each other as they co-parent their 22-month-old daughter, Molli.
In fact, when Katie gets to a point where she is serious enough about her new relationship, she will talk to Joey about it before she introduces Molli to her new boyfriend.
"It's nothing really that they need to talk about just yet, but if it was to become more serious or he were to meet Molli, or something like that, then that would be something that Katie and Joey need to discuss," a source close to Katie tells RadarOnline.com exclusively.
Article continues below advertisement
Katie would even allow Joey to meet her new boyfriend before introducing him to Molli, if Joey requested it.
"If he wanted to, Joey could meet Katie's significant other when that time came," the source says.
So what about Joey?
The source says that Joey isn't currently seeing anyone.
"He's single now," the source says. "He's newly single, but he doesn't stay single."
When it does get to that point, Joey will probably want Katie's opinion about his new romance, too, before he started bringing her around Molli.
"He would respect Katie's opinion on that person and that person being around their daughter," the source says. "He wouldn't bring anybody questionable around Molli."
And while Katie and Joey had a rough past - Katie caught Joey cheating on her while they were engaged - the two have reached an understanding as parents.
"They have finally gotten to a point as co-parents where they both respect each other and know that they are both in Molli's life for good," the source says. "They both love Molli and that's the only thing that matters."
"The other drama, it still stings for both of them sometimes because they still have a very intense past, but they are both at the point now, looking back a year later, where they've let go of a lot of hostility."
"They're both in a better place now," the source says.