Exclusive
Moving On! 'Teen Mom 3' Star Katie Yeager Has New Love Interest, Over Cheating Fiance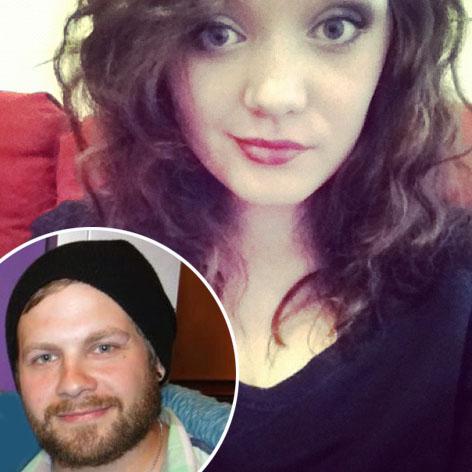 Katie Yeager may have caught her ex-fiance and baby daddy Joey Maes cheating on her last year, but the 20-year-old Teen Mom 3 star hasn't given up on love just yet.
In fact, Katie is already "talking" to someone new, 26-year-old Sam Boyd, RadarOnline.com is exclusively reporting.
"He's friends with a bunch of the girls from Teen Mom, and he's been on MTV before," a source close to Katie tells Radar. "He's a dirt bike racer for a living."
Article continues below advertisement
The source continues, "They've been talking every day for like a month now, so it's kind of more like a crush thing right now."
But Katie is excited to have someone special in her life.
"Katie thinks it's nice to have something new because she was with Joey for so long," the source explains.
And Katie hasn't dated anyone since leaving her parents' house and breaking up with Joey.
"She hasn't had a chance to be an intimate dating adult where she goes on dates and doesn't have to tell her mom, 'Okay I'll be back at this time,'" the source says.
"This is her first time actually really dating anybody and it's really exciting!"
Katie's quite taken with Sam — and from the sounds of it, Sam is just as interested in Katie.
"When you're with somebody for so long and you're so young and you go through so much stuff with that person, you kind of lose that feeling of 'Oh, I'm wanted by this person,'" the source says.
"So, Katie thinks it's nice to have that 'wanted' feeling back again."
Article continues below advertisement
Sam sounds like a winner — and he's even okay with the fact that Katie has a 22-month-old daughter named Molli.
"He's fine with it — It doesn't bother him," the source says. "Katie has asked him about it because Molli is important and she will always be Katie's number one priority. If anybody has a problem with that, then Katie will show them to the door. But Sam's fine with it."
The source adds, "Sam thinks that she is a good mom and takes care of all of her responsibilities: She does what she needs to do and she is independent. He knows that not many girls that age are like that, kid or no kid."
Unfortunately, there is one problem with this blooming romance.
"Sam doesn't live in Salt Lake City where Katie lives," the source says. "He's not even in the same state."
But Katie and Sam have worked around the dilemma.
"Sam is going to go up and visit Katie sometime in Utah," the source says.