Exclusive
Teen Mom 3 Star Katie Yeager Catches Baby Daddy Joey Maes Cheating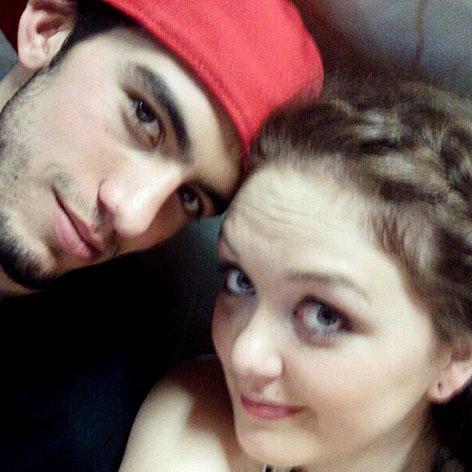 Teen Mom 3 star Katie Yeager's relationship with her baby daddy and fiancé, Joey Maes, ended once she became a mother — but RadarOnline.com has exclusively learned that among other things, it's because he cheated on her — and it will be a prevalent storyline on the new MTV show.
"They aren't together anymore," a source close to Katie told RadarOnline.com.
"They are just not good together. Together, they brought out the worst parts in each other. It was just better that they went their separate ways."
Article continues below advertisement
But before going their separate ways, the insider told RadarOnline.com that Joey cheated on Katie with someone she knew.
"It was awful," the source said. "When you are with somebody and live with somebody and you kind of put your whole entire trust in somebody and you have a kid with somebody, that's like the last thing you would expect — and Katie knew the girl from when she was younger."
The source described how Katie found out about Joey's infidelities saying, "Katie and Joey weren't really as close as they used to be in the beginning. And then it was Katie's birthday weekend and they went up to Salt Lake City and then the weekend after that, Katie found out about the other girl.
"It was this time last year that everything went down," the source continued. "He told her because she caught him in a lie. He finally just came clean about it. He wrote it to Katie in a note. He straight up told her, 'I'm talking to somebody else.'"
This news initially destroyed Katie.
"Katie was devastated," the source revealed. "They were engaged, so Katie was heartbroken. Her entire world came crashing down."
Article continues below advertisement
"It was mutual breakup, but Katie lost it," the source said. "At that point in her life she felt like she had nothing to be proud of. She was going through a really weird time. She just had a baby and it felt like her friends were just finishing up their first year of college and she was upset that she didn't get to experience college. It was a weird time and that was the final straw. She just left."
But a year later, Katie views the incident differently.
"Now, when she looks back on it, she can see why he cheated because neither one of them were happy," the source said.
And despite all the heartbreak, Joey is still present in their 22-month-old daughter Molli's life.
"He's still very involved in Molli's life. He's always been a very good dad to her," the source concluded.
"Katie and Joey just didn't work out. And now, Katie's happy to be independent because this is the first time in her life that she's even been independent."