Exclusive
Meet Teen Mom 3's Katie Yeager: The Most Put Together Teen Mom Yet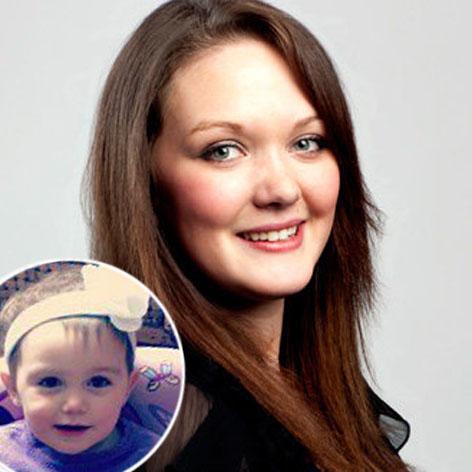 Article continues below advertisement
Plus, original MTV cast member Amber Portwood is currently stuck in prison for the next couple of years.
But with the new cast of Teen Mom 3, there is one girl who doesn't seem to be following the typical Teen Mom recipe for disaster.
Meet Katie Yeager, a 20-year-old college student and mother of 22-month-old daughter, Molli.
While Katie became a mom at the age of 18, she didn't let that stop her from going to college and starting a life of her own.
"Katie just finished up her sophomore year of college," a source exclusively tells RadarOnline.com. "She will be a junior at the University of Utah in the fall."
And Katie is basically raising Molli all by herself.
"She lives with Katie full time," the source says. "Katie has her for 12 days and then Molli goes to her dad, Joey's house every other weekend."
Katie also has a full-time job at a marketing company and tries to be self-reliant.
Article continues below advertisement
"She answers phones and does secretary work," shares the source. "She worked since she was 14, so she likes to have work experience."
"Plus, Katie has never really not worked besides when she had Molli, so she just likes to be self sufficient and to be able to support herself and Molli," the source says.
Katie takes most of her classes online so that she can care for Molli — and even when she is studying, Molli is right by her side.
"When Molli was a baby and Katie was studying, she would read her text books to her," the source says. "It would put Molli to sleep as she would listen to Katie read."
And it sounds like little Molli is picking up some of her mother's smarts.
"Molli got moved up to the preschool class at her daycare," the source says. "So she is with the 3 and 4-year-olds and she won't even be 2 until August."
"She's testing really high on all development testing," the source continues. "She's so smart that she can hold a conversation a little bit and people are so surprised by that because she's still so little."
Katie plans to keep setting a good example for her daughter and even dreams of one day getting more than just a bachelors degree.
"She can almost see the end of getting her bachelors degree and getting into the work force," the source says. "Now, she wants to study for her masters in two years."
"It's really exciting," the source concludes.
Check Katie and the rest of the Teen Mom 3 gang out when their show premieres on MTV in August.