'16 and Pregnant' Returns With More Mama Drama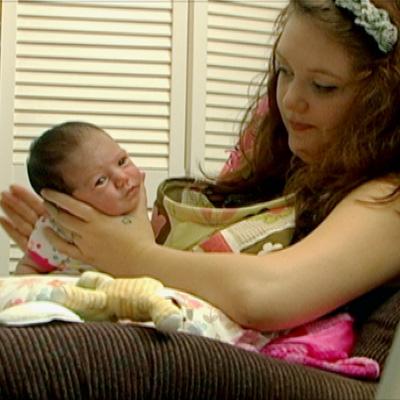 Like all the girls on 16 and Pregnant, Katie Yeager didn't expect to be a mom before her high school graduation. "I never planned on having kids, even when I was older," Katie tells Star. "Now I try not to plan too far ahead because you never know what's going to happen tomorrow."
It's a familiar refrain in a 12-episode season that follows a new group of girls dealing with everything from drug-addicted parents to the prospect of adoption while preparing to give birth.
Article continues below advertisement
For Katie, a model student with dreams of a master's degree, everything is about to change. Though she does graduate from high school, Katie must abandon her plans to go to college in Denver, and a fight about whether she and her boyfriend, Joey, can afford their own place jeopardizes their relationship.
Life only gets more hectic after baby Molli is born. "Sometimes I feel like I'm losing it," Katie admits. "One time I was in the store and baby-talked to the clerk. I felt like such a dork!"
But Katie, who was in labor for 15 hours and refused an epidural, is determined to be a role model, and she's continuing her education online. "I take it extremely seriously," she says. "If somebody can learn from me, then the whole experience will be worthwhile."
Premieres Tuesday, March 27, at 10PM on MTV