'Teen Mom 3' Bad Boy Baby Daddy Devoin Austin Guilty Of Shoplifting, Charged With More Pot Possession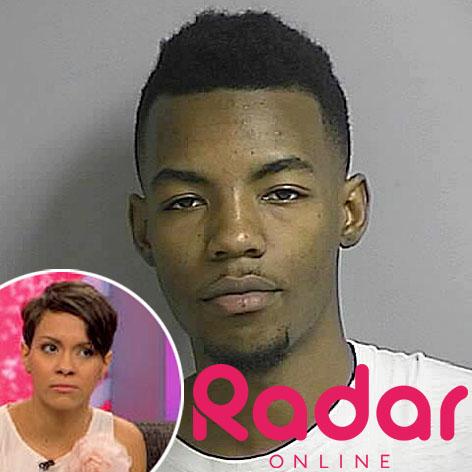 Usually it's the bad girls of Teen Mom like Jenelle Evans and Amber Portwood that make for interesting story lines, but out of the new cast members of Teen Mom 3, a baby daddy is the one making headlines this time around.
Briana DeJesus' baby daddy Devoin Austin, was busted on March 21, 2013 for drug possession, but RadarOnline.com has exclusively learned that wasn't the first time the 20-year-old soon-to-be reality star has gotten into trouble with drugs.
Article continues below advertisement
Devoin was charged with possession of cannabis on June 28, 2012 after police caught him smoking in a car with a buddy.
"The officers immediately smelled the odor of fresh burnt cannabis coming from inside the vehicle," a PIO for the Kissimmee Police Department told Radar.
Officers discovered 4.2 grams of weed in the car and then went on to find 2.8 more grams in the backpack of Devoin's friend. The friend also had a scale.
"The other officer talked with Devoin and asked about the smell in the car," the PIO said.
"Devoin spontaneously stated, 'There's no more left, we done smoking it.'"
He added that his girlfriend didn't let him smoke weed in the house and that the weed was under the front seat of the car.
Devoin's friend was arrested for possession with intent to sell — and Devoin was charged with possession of cannabis.
Article continues below advertisement
But, the state dropped Devoin's charges in September 2012.
While Devoin got of scot-free in the possession case, he didn't get off so easily in another 2012 petit theft case.
Devoin was caught shoplifting a pair of X-Box headphones from Walmart in January 2012.
While he was never arrested for this case, he did plead guilty to the petit theft charge.
According to court documents obtained by Radar, Devoin was placed on six months of probation, had to complete 48 hours of community service, and had to do 60 days of impulse control classes.
Devoin had to pay $575 in fines and court fees — and was forbidden from ever returning to "the scene of offense: Walmart."