Exclusive
Meet 'Teen Mom 3' Bad Boy Baby Daddy Devoin Austin, Guilty Of Drug Possession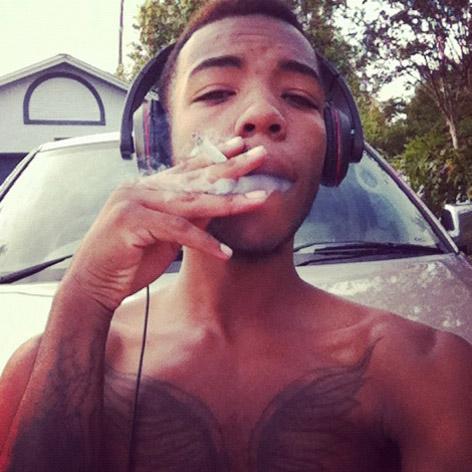 Teen Mom 2 star Jenelle Evans may still be making headlines for alleged heroin possession, but it looks like there is a new Teen Mom gangster on the block.
MTV announced earlier this week that Teen Mom 3 will be airing this summer – and RadarOnline.com has exclusively learned one of the baby daddy's from the new cast has a pretty dirty record.
Devoin Austin, 20 — who is the father of Briana Dejesus's 21-month-old daughter Nova Star — was busted on March 21 for possession of marijuana under 20 grams in Kissimmee, Florida.
Article continues below advertisement
According to documents obtained by Radar, Devoin plead guilty to the charge on March 30.
He was sentenced to one year of county supervised probation and one day in jail.
As part of his sentence, Devoin can't break any laws, must maintain a job, and pay $45 per month for the cost of supervision, and he can't "seek" or "possess" any illegal substances.
Devoin also has to pay a fine and court cost of $593, a public defender application fee of $50, and the cost of defense, which rang in at $100.
On top of all that, Devoin has to perform 20 hours of community service and submit to eight random drug tests.
Teen Mom 3 is officially up and rolling!