We've Got It: 2007 Shoplifting Mugshot For Katherine Russell, Widow Of Accused Boston Bomber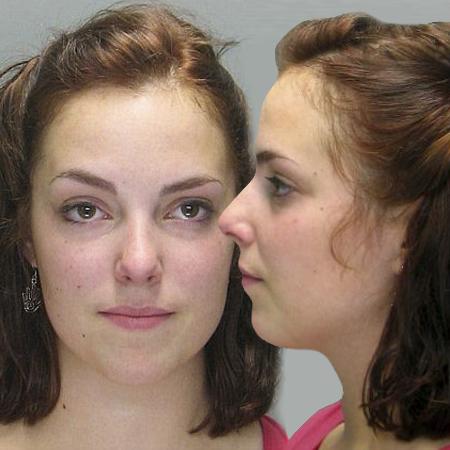 Police have just released a mugshot for Tamerlan Tsarnaev's widow Katherine Russell, following her arrest six years ago on shoplifting charges.
Russell, then 18, was arrested in connection with the theft of $67 worth of merchandise from a Warwick, R.I. Old Navy. The charge was eventually dismissed after she paid a $200 fine and did her allotted community service.
Russell -- who submit her DNA to investigators after female DNA was found on the bombs that went off at the Boston Marathon -- remains shuttered in at her family's R.I. home along with Zahara, her 3-year-old daughter with Tamerlan.
MORE ON:
Katherine Russell
Article continues below advertisement
A relative told People she told the tot, "Daddy has gone to heaven and he still loves her very much.
"She broke the news as gently as possible," the relative said, "but Zahara wants to know why."
Russell's not the only accused thief in the Tsarnaev family tree, as the Tamerlan's mother, Zubeidat Tsarnaeva, was taken into custody last year in connection with stealing $1,600 worth of clothes. She has since cited the arrest as a reason she does not want to return to the U.S.