Who Is Katherine Russell? The Woman Married To Dead Boston Bomber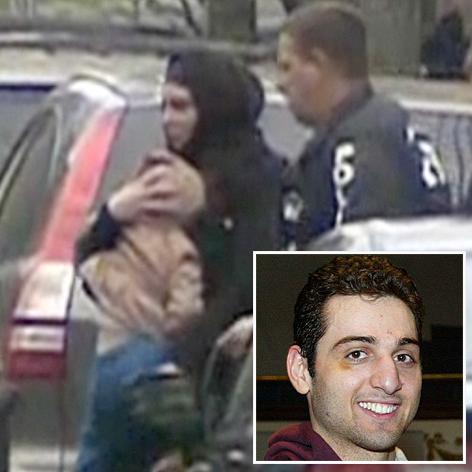 Tamerlan Tsarnaev the 26-year-old Boston Marathon bomber who was killed in a shoot out with police, had an American wife and daughter.
Now RadarOnline.com is taking a look at Katherine Russell, the 24-year-old who was raised a Christian, and converted to Islam after marrying Tsarnaev when she was a student.
"Our daughter has lost her husband today, the father of her child," Katherine's parents Warren and Judith said in a statement given to the UK's MailOnline Friday night.
Article continues below advertisement
"We cannot begin to comprehend how this horrible tragedy occurred. In the aftermath of the Patriot's Day horror, we know that we never really knew Tamerlan Tsarnaev.
"Our hearts are sickened by the knowledge of the horror he has inflicted."
Katherine is one of the Russells' three daughters, and grew up in North Kingstown, Rhode Island where her father is a doctor and her mother, a nurse.
She is believed to have met Tamerlan while she was a student at Boston's Suffolk University. Records show she attended from 2007 to 2010 but did not graduate.
MORE ON:
Katherine Russell
They married and had a daughter, Zahara, now three.
At first, Katherine and Tamerian were frequent visitors to Katherine's family home. Katherine used her husband's last name and her she appeared to be dressing more in the style of Muslim women.
But that appears to have stopped about a year ago.
"She moved back home and was living at home with the baby," a neighbor told the MailOnline. "I never saw him again."
Tamerian's brother Dzhokhar was captured alive but seriously wounded Friday night.