Richie Sambora's Plane Has Scare In The Air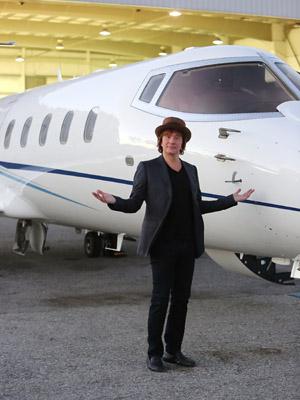 Richie Sambora's turbulence with Jon Bon Jovi took a backseat Wednesday, when the jet the 80s axeman owned malfunctioned in mid-air, losing its' hydraulic pressure en route to an emergency landing in which thankfully, no one was hurt.
After the safe touch down at the Burbank airport, Richie, 53, greeted the pilots, who explained to him the technical details of the emergency landing.
Since his falling-out with Bon Jovi, Richie has been spending lots of time with his teen daughter Ava, with a month-long sojourn to Europe slated for July.
Article continues below advertisement