Exclusive
No Richie, No Big Crowds! Jon Bon Jovi Turns Against Richie Sambora & Now Ticket Sales Plunge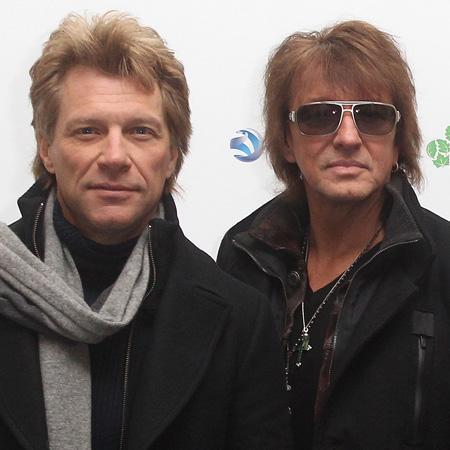 Jon Bon Jovi has turned against Richie Sambora, the band's exiled guitar player, and the result has been low ticket sales with one planned show canceled due to paltry advance sales, RadarOnline is reporting.
"Jon has been keeping Richie out of the band," a source close to the situation told RadarOnline.com. "And, frankly, he's been a real jerk to Richie, saying some awful things.
"Maybe Jon wants to prove the band can be just as good or even better without Richie. But based on what's happening now that's not working out well."
Article continues below advertisement
Sambora was said to have left the band for "personal reasons" but he's ready and fit to resume his role as lead guitar player.
As Sambora remains out of the band – and he wants back in – the Cleveland Browns pro football team just announced they canceled a scheduled Bon Jovi concert schedule for July 14.
The reason an insider tells RadarOnline.com is that advance sales were pathetically low, approximately only 3,500 tickets had been sold.
"And other shows have not sold as much as they should have either," the source said. "I've seen special deals on tickets for as low as $16!
"Jon is keeping Richie out of the band. And when the band's fans see Bon Jovi they expect to see Richie on guitar.
"On a personal level Jon made a comment to Richie that was so insensitive about his family and his daughter that Richie still can't believe it. It happened after Jon's daughter had her issue with heroin.
"Jon told Richie that was something he would have expected from Richie's family. It's just nasty."
For the record: Sambora's family is doing extremely well. The same cannot, however, be said of the band as it moves along without its high-profile guitarist.