Richie Sambora Didn't Quit, Was Pushed Off Bon Jovi Tour, Source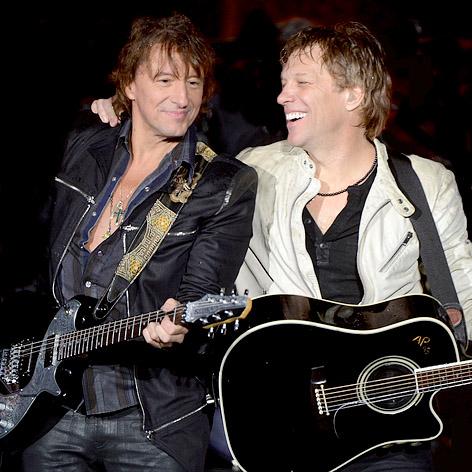 Richie Sambora's surprise departure from Bon Jovi's current tour was not of his own doing, the New York Post is reporting. Jon Bon Jovi decided he had to go.
"Jon has been trying to get rid of him. He drinks constantly and has a stream of Hollywood bimbos around all the time. At the urging of his wife, Dorothea, Bon Jovi wants to keep the tour free of booze and drugs," a source told The Post.
But Sambora -- who has twice been in rehab -- may not be into sobriety right now. "He told me that he didn't believe in rehab," said the source. "He really is a hard partier, and so are the women he hangs out with."
Article continues below advertisement
Theofilos Xenidis is filling in for Sambora through the end of the tour, April 25th. There's no word what will happen with the Bon Jovi line-up after that.