More Trouble For 'Kitchen Nightmares' Restauranteurs! Petition Started To Put Amy's Baking Company Out Of Business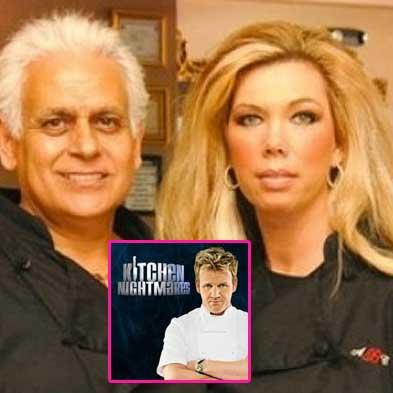 Article continues below advertisement
After watching the episode of Kitchen Nightmares on May 10, 2013, it is obvious that this establishment needs to be forced to close.
1) At the beginning of the show, Samy Bouzaglo physically & verbally assaulted a customer who waited for over 2hrs for his food. the customer never got it & proceeded to walk out when Samy confronted & in essence said "Pay or get arrested".
2)The owners both admitted on camera that they take 100% of the tips from their wait staff, which is a violation of both Arizona and Federal law.
3)Former employees of the establishment spoke with Chef Gordon Ramsay on camera & said that there had been a turnover of about 100 employees within a 12mo period
4)As established by Chef Gordon Ramsay, the food did not look nor did it taste good according to his palate. When he spoke with the owners the 2nd morning, he told them he could not help them if they were not willing to accept constructive criticism.
MORE ON:
Amy's Baking Company
Article continues below advertisement
Therefore, we the people of america who witnessed this atrocity, ask Mayor W. J. "Jim" Lane & the members of the City Council of the City of Scottsdale Arizona to revoke the business license of Amy's Baking Company & force it's closure
To:
Scottsdale AZ City Council, Mayor W.J. Jim Lane
Revoke the business license of Amy's Baking Company & force it's closure
As RadarOnline.com previously reported, despite their embarrassing reputation with the public and customers alike, the couple is fairly close to sealing the deal on their own reality TV show.
So far, the petition has reached 70 signatures in it's quest for 100.