They're At It Again! 'Kitchen Nightmares' Amy's Baking Company Owners Kick Out Reporter Who Found Flies In Cocktail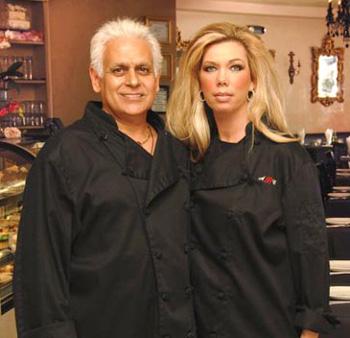 Amy and Samy Bouzaglo clearly have not absorbed any public relations lessons after the recent onslaught of bad press for their restaurant, Amy's Baking Company, which achieved infamy with its Kitchen Nightmares appearance.
On Friday night, the owners kicked out a reporter for the Phoenix Business Journal from their restaurant after she found fruit flies in three different vodka martinis!
"Never mind the slow, inexperienced staff, the tense atmosphere in the restaurant and the empty tables which made me wonder where the publicized 1,000 reservations were on a Friday night," the reporter, Hayley Ringle, wrote. "There were bugs in one of our drinks. Well, three actually."
Article continues below advertisement
"It's clear to me that Amy's has truly earned its less-than-glowing reputation," Ringle's dining companion, Phoenix Bussines Journal Digital Editor Adam Kress said. "I can't remember experiencing worse customer service, and they had two chances to make it right."
Ever since the couple's restaurant rose to infamy on Gordon Ramsay's Kitchen Nightmares, they've shown their disregard for "The customer is always right" as an operational motto. Most recently, Amy told RadarOnline.com that Ramsay was "a ginger head troll".