Charles Saatchi Issued Caution In Attack On Celeb Chef Wife Nigella Lawson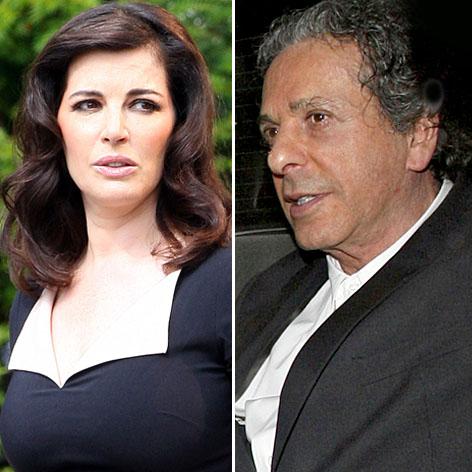 Authorities in England issued a caution to Charles Saatchi during a four-hour sit-down interview, RadarOnline.com has learned, after the art collector was snapped with his hands on wife Nigella Lawson's neck and nose at a London restaurant June 9, an exchange he previously brushed off as a "playful tiff."
"Although Nigella made no complaint I volunteered to go to Charing Cross (police) station and take a police caution after a discussion with my lawyer because I thought it was better than the alternative of this hanging over all of us for months," Saatchi, 70, told The London Evening Standard Tuesday.
Article continues below advertisement
In England, a caution is a formal warning issued to given to an admitted offender; while he cannot be prosecuted for it, it could be used as evidence should a subsequent incident occur.
Mark Hutchinson, a rep for the celeb chef, confirmed reports Lawson has departed the home she shares with Saatchi, but did not elaborate further on the mercurial situation.
Saatchi, in his earlier statement to the newspaper (for whom he works as a columnist) wrote that during the run-in, his wife was crying "because we both hate arguing, not because she had been hurt.
"We had made up by the time we were home. The paparazzi were congregated outside our house after the story broke yesterday morning, so I told Nigella to take the kids off till the dust settled."
We'll keep you updated on the story right here on RadarOnline.com.