'The Taste' Star Nigella Lawson Attacked By Husband, Police Investigating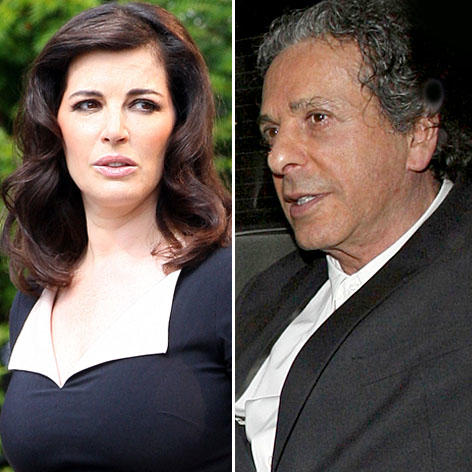 A shocking set of photographs showing Nigella Lawson being attacked by her husband has sent the famed TV chef and cookbook author fleeing from their home, and the police are now investigating.
"Officers from the Community Safety Unit at Westminster are aware of the Sunday People article. Enquiries are in hand to establish the facts of the incident," a spokesman for the London Metropolitan police said.
Article continues below advertisement
Photographs appearing in the UK's Sunday People show the 70-year-old Saatchi repeatedly reaching across the table and putting his hands around the 53-yar-old Lawson's throat.
The disturbing incident between Lawson and her husband of 10 years, Charles Saatchi, took place as they sat outside at a chic London restaurant.
At one point, he also pushed in on her nose as she's reduced to tears and tries to push his hand away.
"It was utterly shocking to watch," one eyewitness told the People. "I have no doubt she was scared. It was horrific, really. She was very tearful and was constantly dabbing her eyes.
"Nigella was very, very upset. She had a real look of fear on her face. No man should do that to a woman. She raised her voice and got angry but at the same time was trying to calm him down, almost like you would try to calm down a child."
Lawson, who stars in the ABC reality cooking show, The Taste, eventually left the table sobbing.
Sunday morning, she was photographed leaving her London apartment with a suitcase. She was accompanied by her teenage son.
Lawson's first husband died of cancer, and soon after she became multimillionaire art collector Saatchi's third wife.
Neither has responded to requests for comment about the sad incident.