Huh? Chris Matthews Wonders If Women 'Really Worry About Wife Beating'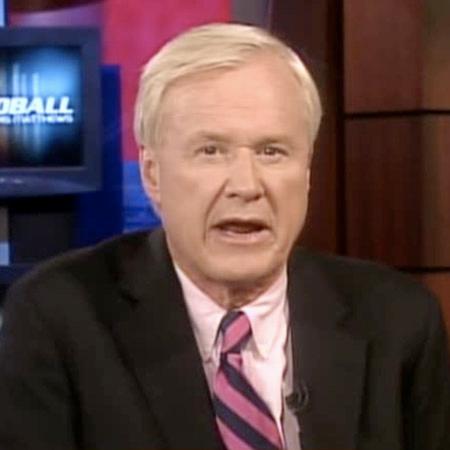 In an extremely odd exchange, MSNBC's Hardball host Chris Matthews -- speaking with colleague Andrea Mitchell – wondered aloud on his show Wednesday if "wife beating" was something that women "really worry about."
Matthews and Mitchell were talking about possible 2016 presidential contender Hillary Clinton's appearance at Tuesday night's Vital Voices Global Leadership Awards in Washington, D.C., when the conversation turn a sharp left turn.
Article continues below advertisement
Mitchell was making the point that, while it was a good night for Clinton, Vice President Joe Biden, who also spoke at the event, has "street cred" with women, as well.
"He walked into her home court advantage, and got cheers for his passionate speech about protecting women and girls," Mitchell said.
"Is that close to the bone, the idea of wife beating, or beaters?" Matthews, 67, asked.
"Well, that was part of it," Mitchell responded.
"Yeah, but is that something that women really worry about, men being brutal?" Matthews again asked.
"Yes!" Mitchell said.
Watch the video on RadarOnline.com
"At home?" Matthews added. "In the home?"
Matthews hosts Hardball Monday through Friday at 7pm ET on MSNBC.
Visit NBCNews.com for breaking news, world news, and news about the economy