Exclusive
Mel Gibson's Ex Oksana Grigorieva Gets New Gig: Domestic Violence Campaigner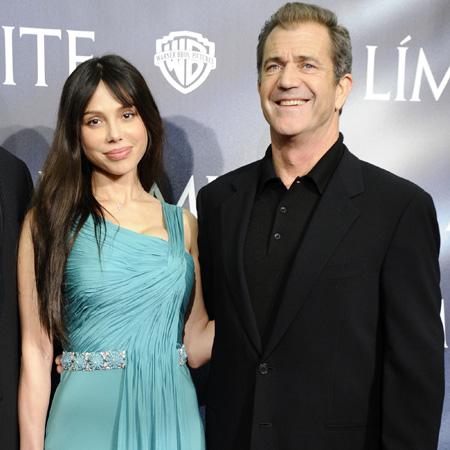 Oksana Grigorieva, the woman who Mel Gibson admitted slapping during a heated argument, has a new job -- preventing violence against women.
The singer-songwriter will be the guest speaker at the Artists Against Abuse gala in New York's The Hamptons on June 22 -- an event which raises money for The Retreat, an organization that helps find residential shelters for abused women and children, a 24-hour domestic violence hotline and legal advocacy for victims.
Article continues below advertisement
"You should never feel alone when you are in fear," Oksana told RadarOnline.com. "I am very honored to be a part of the Artists Against Abuse. It is truly a cause that is close to my heart."
In 2011, the Lethal Weapon star entered a "no contest" plea to a misdemeanor battery charge relating to an incident involving Grigorieva, 43. He was placed on unsupervised probation for three years and required to complete 52 weeks of anger management counseling.
In a declaration as part of the case, the 57-year-old actor-director insisted he never hit her Grigorieva, the mother of his youngest daughter, with a closed fist.
"I slapped Oksana one time with an open hand in an attempt to bring her back to reality," he wrote in a sworn document. "I did not slap her hard, I was just trying to shock her so she would stop screaming."
"Oksana's brave and personal decision to stand with The Retreat and speak out against domestic abuse is a testament to her resilience," Jeffrey Friedman, Executive Director of The Retreat, told Radar.
MORE ON:
Oksana Grigorieva
Article continues below advertisement