Inside Katie Holmes' Single Life: Struggling With Suri, Not Ready For Romance & Frustrated With Lack Of Work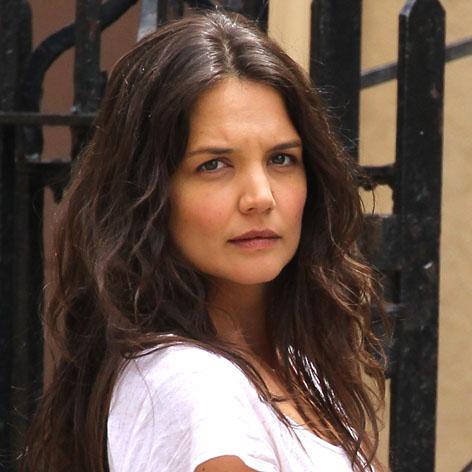 Katie Holmes' life has definitely changed since she abruptly left Tom Cruise less than a year ago.
The 34-year-old, who currently resides with the former couple's daughter Suri in New York City, is still struggling to adjust to her new single life. Juggling her attempt at a career comeback with motherhood hasn't been easy for the star, according to the new issue of People magazine, and she has put her romantic life on hold – and RadarOnline.com has the details.
Article continues below advertisement
Katie, who separated from Cruise in June 2012, is adjusting to being a single mom in the city, but that doesn't mean she's looking for love!
"She had the courage to leave and take control of her life. Things have been tough for her, but she's happy. She's moving on," a producer she has worked with reveals to the magazine
"She's lying low on the romantic side of things. She doesn't need that right now. Her focus is on Suri," the producer says, adding, "I don't think she's ready."
Despite being snapped with her Mania Days costar Luke Kirby, which sparked romantic chatter, source close to the actor ensures they "are just friends," but that "they spend lots of time together. Luke thinks Katie is terrific."
Though Katie has headed back to work, sources say that she's frustrated by the lack of bigger opportunities and the disappointment of her recent projects, such as her failed Broadway play Dead Accounts, which closed quickly after it opened last winter.
"It's been hard for her to find a job," says a Hollywood insider who knows her. "She hasn't worked much, and it's not by choice."
And raising Suri, 7, isn't always easy.
"Katie seems flustered a lot," one of her neighbors dished to People. "You can see the struggle in her face. Suri is quite a handful."