Katie Holmes' Dead Accounts Closing Early On Broadway After Mixed Reviews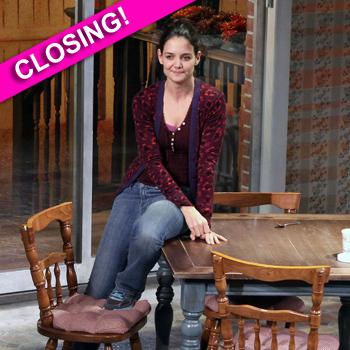 Article continues below advertisement
"I am extremely proud of this production and the cast," producer Jeffrey Finn said in a statement Thursday. "Theresa Rebeck and Jack O'Brien have created an inspiring and hilarious new play and we are all sad to see Dead Accounts end on Broadway.
"I look forward to working with this remarkably talented cast and creative team again very soon."
The 34-year-old actress, who garnered mixed reviews for her performance in the production, made her Broadway debut in 2008 in Arthur Miller's All My Sons.