Exclusive
Kanye West's Alleged Mistress Hires Lawyer, Begs For 'Privacy'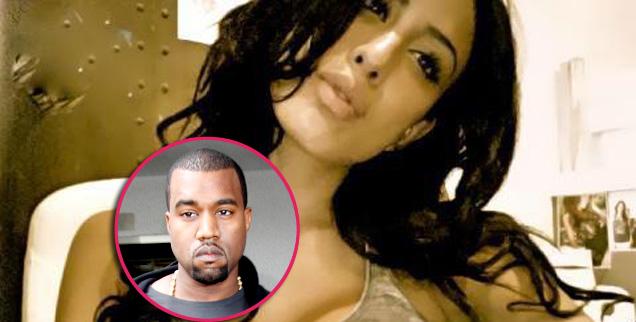 The Canadian model who alleged she bedded Kanye West behind the back of Kim Kardashian is pulling out a big gun to deal with the fallout of her spectacular claims, officially hiring attorney a noted Los Angeles attorney.
RadarOnline.com has exclusively learned Leyla Ghobadi inked an agreement to be represented by Bret D. Lewis, who has rrepresented Bob Dylan, Ike Turner, Ruff Ryders and a host of record labels.
Article continues below advertisement
He has also acted for Jermaine Jackson and his brother Randy Jackson.
But just why Ghobadi, 24, hired an attorney who specializes in the music entertainment area is unknown.
And Lewis didn't do much to clear up the mystery when RadarOnline reached him.
"She wanted my advice. I have been engaged to give her some advice," Lewis told Radar, offering no specifics.
Asked if Ghobadi would be giving more interviews, he said: "We are in the process of deciding what she will be doing. I have been engaged to help her decide what her next steps should be. I am an established entertainment attorney and I will be representing her from hereon.
"I can't tell you what her state of her mind (is)."
In the early hours of Thursday morning, the self-described VIP bartender/waitress, from Montreal, took to her Facebook page and begged people to "please respect my privacy."
Earlier, she became engaged in a war of words with people on Twitter, before abruptly deleting her account.
"He was aggressive in his pursuit," she wrote at one point. "I admit I didn't have to do it ­ I got caught up in the situation. I used to idolize him."
Article continues below advertisement
The plea for privacy came less than 24 hours after she went public with claims about a relationship with West, 36, which supposedly began in July 2012, when the "Love Lockdown" artist spotted Ghobadi dancing to his son "Mercy" in the front row at Revel's Ovation Hall in Atlantic City.
"This is going to destroy the Kardashian family," Ghobadi told Star. "It's bad. It's really bad. It's just embarrassing. But if I were Kim and about to have a baby, I would want to know."
She said he gave her and her friends free passes to another concert and invited them backstage, where he allegedly made his move.
"He told me . . . he wanted to 'hook up, but I was concerned that he was seeing Kim Kardashian," she said. "He told me that the relationship was for publicity and nothing serious."
After a while, "We began to make out for a while - and next thing I knew, we were both naked and having sex."
Kardashian, 32, has denied the report, while Kanye blasted the woman's story as an "attack" that is "totally without merit."
"It's a blatant attempt by a misguided individual who is clearly seeking publicity," the notoriously press shy singer said. "This is a sad attempt to hurt two people trying to live their lives."