Exclusive
Inside The Life Of Woman Who Says Kanye West Cheated With Her On Pregnant Kim Kardashian – She's A Model, Bartender & Lives The Life Of Luxury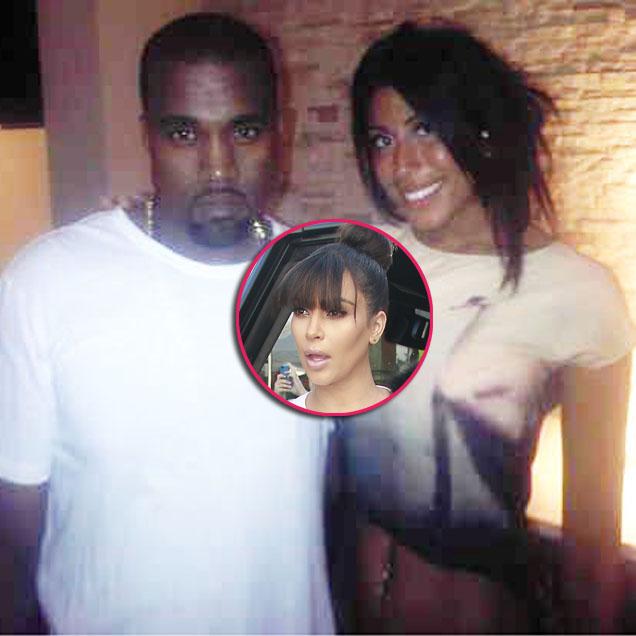 The woman who says Kanye West cheated on pregnant Kim Kardashian with her, is a self-described VIP bartender and waitress who says, "money doesn't buy happiness but it buys food."
Leyla Ghobadi's stunning claim in the new issue of Star magazine that she bedded Kanye, with their romance beginning in July of last year, is sure to rock the Kardashian family and Kim.
The woman who appeared seemingly out of nowhere has a life filled with luxurious trips and party nights, RadarOnline has learned.
Article continues below advertisement
Recently vacationing in Capri, Italy, Ghobadi documented her high-flying lifestyle with a plethora of photos showing incredible scenery as she cruised on the water through amazing scenery. She traveled up the Amalfi coast, visiting Chateau de Versailles , trekking to Barcelona, Spain and posed in front of the Eiffel Tower .
She proudly displays photographs of herself with friends in the magnificent locations including Greece, documents how the trip continued to Normandy, and writes that she stayed at an uncle's home during one of the stops.
While the life of luxury may seem at odds with her VIP bartender self-description (she also says she is marketing director at Diamond Spa), it is her account of sexual liaisons with Kanye behind Kim's back that is about to send her on the trip of a lifetime.
"This is going to destroy the Kardashian family," Ghobadi told Star. "It's bad. It's really bad. It's just embarrassing. But if I were Kim and about to have a baby, I would want to know."
Article continues below advertisement
Ghobadi says the romance began in July, 2012 when Kanye saw her dancing in the front row at a show in Atlantic City. He allegedly had a member of his team invite her backstage and then went to a nightclub with her.
"He invited me back to his hotel room, but I refused, as I felt it was too rushed," Ghobadi told Star, in the cover story that is on sale Friday.
The next night Kanye took another run at the Canadian model, she says, adding they went to his hotel room at had sex. She also claims to have hooked up again in October in New York.
And while Ghobadi says West told her his relationship with Kim was "for publicity," she is now squarely in the spotlight.
Leyla makes no secret of her love for rock and roll, documenting her nights out at various concerts including Marilyn Manson and the Red Hot Chili Peppers.
While she may not own a fancy car, she clearly is surrounded by people who do and the luxury lifestyle that is central to her world will now leave everyone waiting to see if this is the woman whose claims will destroy Kimye.
Check out the new issue of Star magazine for more details.
Kim Kardashian has denied the affair report and Kanye did not return Star's request for comment.