Exclusive
Kim Kardashian Cheating Scandal Grows: Kanye West Was 'Aggressive In His Pursuit' Of Me, Says Model Who Claims He Slept With Her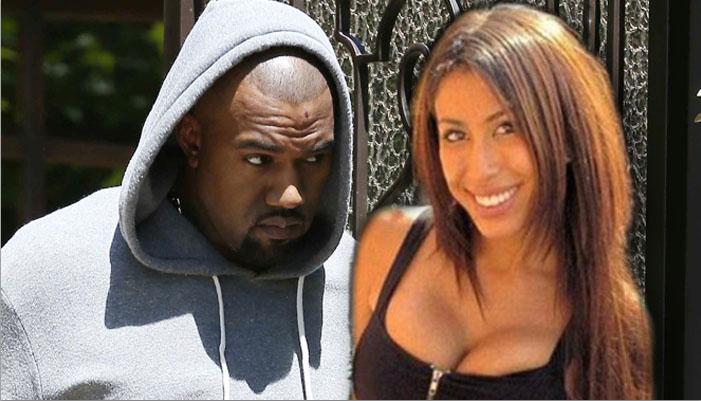 This was no one-time accidental encounter.
The war of words grew hotter and hotter Wednesday in the Kim Kardashian cheating scandal, with the Canadian model who claims she slept with Kanye West defending herself against attacks.
Leyla Ghobadi claims in the new issue of Star magazine that she had two sexual encounters with the singing superstar while he was dating Kim, including one while Kim was pregnant.
Article continues below advertisement
And as people on social media questioned her about the situation, with some growing aggressive, Leyla revealed new information about the events.
"He was aggressive in his pursuit," the self-described VIP bartender/waitress tweeted.
"I admit I didn't have to do it – I got caught up in the situation. I used to idolize him."
Leyla's Facebook account shows she is a music fan and she posted about going to RockFest this month, a music festival (although she later deleted that post). She told Star she met Kanye on July 6, 2012 at his Atlantic City concert.
He had his bodyguard bring her backstage and later they went to a club, she says.
Kanye and Leyla slept together the next night and also in October, she tells the mag, which goes on sale Friday.
And if you're wondering What Would Yeezus Do in this situation, the answer is deny it all! After initially remaining silent on the scandal, Kanye has released a statement through his rep denying the report. Kim has also denied it.
But Leyla is not budging and insists she is telling the truth.
For those who doubt her she tweeted a very clear message: "Ok I'm out. Said what I had to say. To the haters –u don't know s**t about the situation. Everyone else who's being supportive; thank you."