Ariel Castro Pleads Not Guilty To Rape, Kidnapping Changes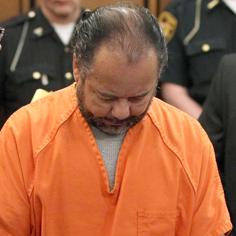 Ariel Castro entered a plea of "not guilty" to the hundreds of charges against him -- among them, rape and kidnapping -- during his arraignment in Cleveland Wednesday.
Castro, 52, was clad in an orange jumpsuit during the hearing, which lasted less than a minute. He did not speak at all, just staring at the ground throughout the hearing.
In all, he was charged with two counts of aggravated murder related to an unlawful termination of pregnancy toward one of the victims, 139 counts of rape, 177 counts of kidnapping, seven counts of gross sexual imposition, three counts of felonious assault and one count of possession of criminal tools.
Article continues below advertisement