'The Great Gatsby' Director Baz Luhrmann Says He's Praying Lindsay Lohan Can 'Bring Herself Back To The Place Where She Came From'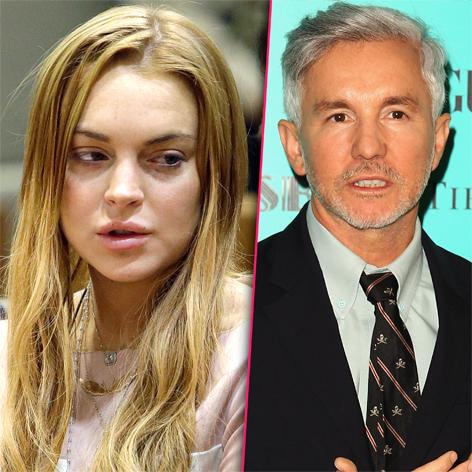 The Great Gatsby director Baz Luhrmann -- a lifelong colleague of troubled Hollywood actress Lindsay Lohan -- says he's praying that she can salvage her professional career.
In a new interview, the Australian film-maker described the frequent rehabber Lohan, 26, as a talented actress who had fallen off the rails.
"I have known Lindsay since she was very young," the 50-year-old told Australian interviewer Lawrence Mooney, who hosts talk show Dirty Laundry Live on ABC2, at the Sydney premiere of The Great Gatsby.
Article continues below advertisement
"She's a talented girl. I pray that she can bring herself back to the place where she came from because she is a talented actress. I feel for her, I really do."
Lohan began a 90-day stay at the Betty Ford Center in Rancho Mirage, Calif., in early May, a court-mandated stay in her reckless driving conviction.
It's her sixth stint in rehab and comes after she rear-ended a truck with her Porsche on Pacific Coast Highway near Malibu on June 8 last year, then lied to police, telling them she was not driving.
Luhrmann had kinder words to say about another tabloid fixture: Kim Kardashian.
"I met her the other night, about two weeks ago," Luhrmann told the program. "I had dinner with her and Kanye at a friend's place. She's an extraordinarily elegant woman, pregnant. I was really struck by her grace."