Betty Ford Or Bust! Lindsay Lohan Told She'll Be Sent To Jail If She Changes Rehab Clinics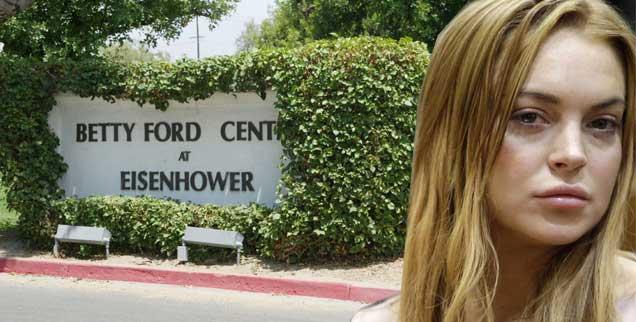 Lindsay Lohan will be sent to jail if she decides to bolt from the Betty Ford Center in Rancho Mirage, Calif., RadarOnline.com has exclusively learned.
As we reported earlier, a terrified Lohan is threatening to quit the facility and move to another rehab after doctors refused to supply her with the drug Adderall.
If she does, the 26-year-old will be hauled before Judge James Dabney who had previously told the actress' attorney, Shawn Holley, that he expected her to honor the plea deal on charges of reckless driving and lying to police about a car crash.
Article continues below advertisement
"The judge overseeing Lindsay's case has made it crystal clear that if she defies the agreement, it's jail time," a source close to the situation told RadarOnline.com.
"Judge Dabney signed off on Betty Ford and he expects her to remain there for 90 days. If she does, that will be a violation of her probation and the judge will send her to jail."
The Mean Girls star is said to be panicked that she can't use the psychostimulant medication Adderall - it contains amphetamine to treat her Attention Deficit Disorder condition.
"Lindsay is absolutely freaking out about the prospect of gaining weight now that Adderall has been taken away," another source said.
"Lindsay has been able to eat whatever she has wanted and not gain weight for years and she attributes this to Adderall."
Judge Dabney had previously told Lohan she cannot leave Betty Ford's sprawling desert grounds, even for a routine outing.
"It is understood by the Betty Ford Center that your client is to remain on the premises for the duration of her 90-day stay in treatment," read a letter addressed to Lohan's attorney Shawn Holley and filed with the Los Angeles Superior Court, obtained by RadarOnline.com.