Exclusive
Inside Lindsay Lohan's Life At Betty Ford: Up At 6:30 AM Doing Chores & Treated Like Everyone Else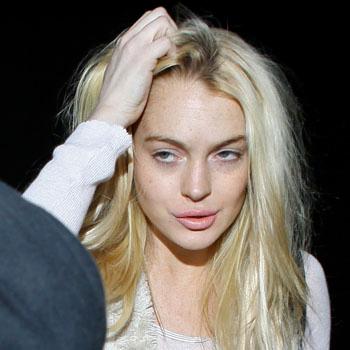 Lindsay Lohan is adjusting to her stay for the next three months at the Betty Ford Center by being woken up every morning at 6:30 a.m. and is assigned chores, RadarOnline.com is exclusively reporting.
"Lindsay's days of sleeping in are now over. She is woken up everyday at 6:30 a.m. via an announcement over the intercom in her room. All of the patients hear the same announcement, and are expected to be in a meeting room before 7 a.m." a source told Radar.
Article continues below advertisement
"Lindsay's days also consist of daily assigned chores, which can include stocking refrigerators of yogurt for patient use. Even though Lindsay is used to being treated like a celebrity, she is getting no special treatment at Betty Ford. She is being treated like everyone else."
As RadarOnline.com reported Monday, Lindsay must remain on the premises at all times during her court-ordered 90-day stint.
"It is understood by the Betty Ford Center that your client is to remain on premises for the duration of her 90-day stay in treatment," Leslie Place, a case manager at the Betty Ford Center, wrote in a letter to Lindsay's lawyer on Monday and tendered to the L.A. Superior Court.
Judge James Dabney ordered that she stay in the hospital wing of the center and not be allowed to walk out or leave on a pass.
The actress completed the all-important 48-hour detox, and has transitioned to a female dormitory, but doesn't have a roommate at this point.
"Lindsay was placed in detox for almost forty-eight hours," an insider previously told Radar. "She is adapting to being back at Betty Ford and is very receptive to the care plan that has been created for her."