Exclusive
Score 1, Lindsay! Lohan Completes Detox Program, Moves Into All-Female Dorm At Betty Ford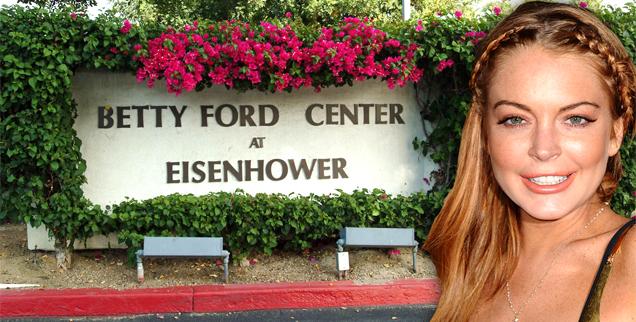 Lindsay Lohan has completed the all-important 48-hour detox program at the Betty Ford Center and has since transitioned into a female dormitory, RadarOnline.com has learned.
This process of detoxification removes traces of drugs and alcohol from a patient's body.
"Lindsay was placed in detox for almost forty-eight hours," a source told us. "She is adapting to being back at Betty Ford and is very receptive to the care plan that has been created for her."
Article continues below advertisement
The 26-year-old doesn't have a roommate in the all-female dormitory, RadarOnline.com has been told, though "that could change," according to a source.
Added the insider: "Her cell phone was confiscated upon admission, but Lindsay will have access to it at some point, because patients are given their electronic devices for a short period everyday, so they can call loved ones. It's very tightly regulated."
As RadarOnline.com reported Monday, Lindsay must remain on the premises at all times during her court-ordered 90-day stint.
"It is understood by the Betty Ford Center that your client is to remain on premises for the duration of her 90-day stay in treatment," Leslie Place, a case manager at the Betty Ford Center, wrote in a letter to Lindsay's lawyer on Monday and tendered to the L.A. Superior Court.
Judge James Dabney ordered that she stay in the hospital wing of the center and not be allowed to walk out or leave on a pass.
Place also detailed the treatment plan as part of the oft-troubled starlet's plea bargain regarding a reckless driving and lying to police charge about a previous car crash.
"During the treatment stay each patient is assignment a treatment team, which includes a physician, nurse, psychologist, primary counselor, case manager, spiritual care counselor, family counselor, dietician, fitness trainer and chemical dependency technician," Place added.