Exclusive
Lindsay Lohan Terrified She Will Gain Weight After Being Cut Off from Adderall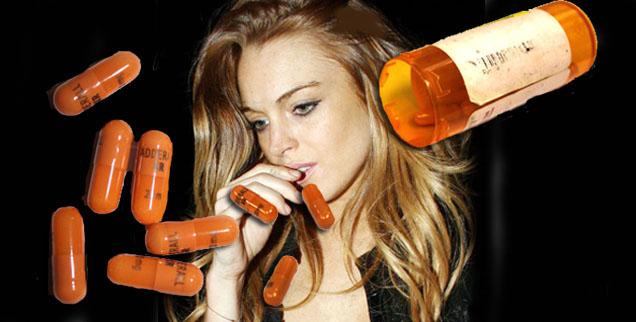 Lindsay Lohan is terrified she will gain weight after being cut off from the prescription drug adderall at the Betty Ford Center, sources tell RadarOnline.com.
The 26-year-old is reportedly telling friends she wants to be moved to another facility that would allow her to use the psychostimulant medication -- it contains amphetamine - because she needs it to treat her Attention Deficit Disorder condition.
Article continues below advertisement
"Lindsay is absolutely freaking out about the prospect of gaining weight now that Adderall has been taken away," a source close to the actress said.
"Lindsay has been able to eat whatever she has wanted and not gain weight for years and she attributes this to Adderall."
"Everyone knows that the controversial drug ramps up your metabolism, and can suppress the appetite.
"Lindsay has been talking to patients at Betty Ford and she is mortified when others reveal they have experienced a huge weight gain while in treatment.
MORE ON:
Betty Ford Center
"Betty Ford's food is very, very good and there is a lot of comfort food. She has been working out during the afternoon time allotted for fitness because she doesn't want to get fat."
LiLo revealed her Adderall use in a recent interview with Piers Morgan on the Daily Mail saying, "I have severe ADD (Attention Deficit Disorder). I can't stand still. So I take Adderall (a prescription drug) for that, it calms me. I know people who take it to stay up, or girls who take it to supposedly stay slim because it kills your appetite. But I eat all the time. I just take it to stay calm. It works well for me."
Board certified addiction specialist Dr. Drew Pinsky has voiced his concerns in the past over to RadarOnline.com over Adderall use and addiction saying, "I have had lots of experience with Adderall.
"There seems to be problematic issues related to Adderall, addicts seem to do okay on Adderall short-term, but as time goes on, the drug becomes an issue."