Sheree Whitfield: Get A Life, NeNe Leakes!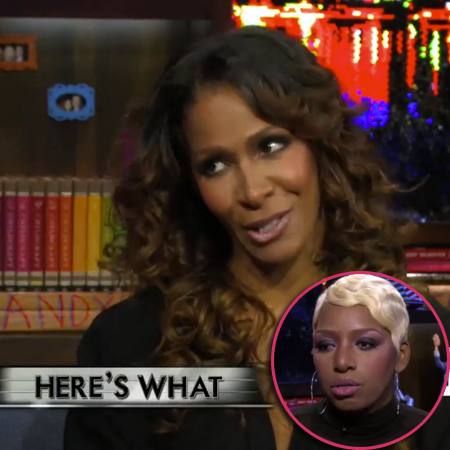 Sheree Whitfield sat down with Andy Cohen on Watch What Happens Live Sunday, and things got heated when the topic of her former The Real Housewives of Atlanta castmate, NeNe Leakes, came up.
Andy stirred the pot showing Sheree a clip of NeNe's recent appearance, in which she called Sheree, who was on the show for four seasons, "the very one person I will never have anything else to do with."
NeNe added she felt Sheree was "evil," "mean," and "a true b***h" who brought "negative energy every time she walked in."
Article continues below advertisement
With the vitriol flowing, Andy then brought out a NeNe mask, and gave it to the evening's other guest, Glee star Matt Morrison, telling Sheree to say whatever she has to say in response.
Sheree told the stand-in NeNe, "I'm very happy for everything you're doing, your success … I'm really flattered that the rich and famous -- the newly rich and famous -- still have time to talk about me all day."
The sexy Bravo alum wrapped things up telling NeNe to "get a life.
"You have all this time to continue to think about me," Sheree said, "I don't think about you."
NeNe and Sheree had a rocky relationship on the show as well, culminating in an uncomfortable showdown in an Atlanta restaurant, where the Celeb Apprentice star bragged about being "very rich," while telling Sheree, "You are the one losing houses and cars!"
Watch the video on RadarOnline.com