Exclusive
The Passion Of Mel: Gibson's Ex Oksana Grigorieva Says She Has To 'Re-Wire, Re-Tune' Herself Before Falling In Love Again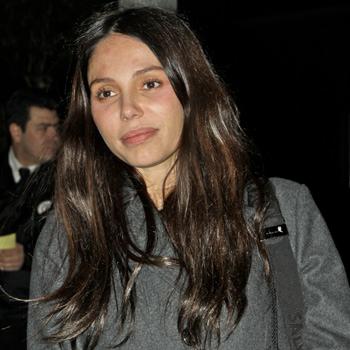 Oksana Grigorieva says she will"never give up on love, never" -- even after enduring the most hellish of break-ups from her ex-boyfriend, Hollywood star Mel Gibson.
"I don't think I am quite ready yet, I am not quite there yet," the 43-year-old Russian mother-of-two told RadarOnline.com in an exclusive interview, when quizzed about she had begun to date again, more than three years after her tumultuous split from the 57-year-old Lethal Weapon star.
Article continues below advertisement
"You have to re-wire yourself," Grigorieva admitted. "Re-tune yourself to a different frequency so that the right person will come along."
The "right person" quip was a no-so-subtle dig at Gibson, the Oscar-winning actor and director whom she began dating in 2009 after meeting on the set of his film, Edge Of Darkness. The pair went public soon after Gibson's wife of 29 years, Robyn, the mother of his seven older children, filed for divorce.
In the aftermath of their highly-publicized split, Gibson was caught on tape exploding in a series of vile and curse-laden rages at Grigorieva, who gave birth to his eight child, Lucia, on October 30, 2009. He also pled no contest to a charge of misdemeanor battery against Grigorieva, as part of a deal where he avoided jail.
These days, Grigorieva said she is "spiritually" in a very different place than the scandal-plagued years locked in battle with Gibson. "I have understood a lot," she said, adding: "You have to let go in order to heal."
Article continues below advertisement
The classical pianist is back to work, too: She has recorded a new dance album, Love to Dance, due to be released on June 4.
"This is a celebration of a certain period in my life, a sort of metamorphous if you like, into a happier place," said Grigorieva, who also has an older son, Alexander, 15, with James Bond actor Timothy Dalton.
"The experience that I went through over the past couple of years, even though it was very painful at times and I couldn't understand why it was happening to me, that path I know, I was meant to walk. One has to not to turn away from darkness, one has to embrace the darkness to learn from it. Now I understand and have healed."
Her debut single off of her new EP, titled Party, draws on her experiences during her stormy past.
radar_embed service=5min.com src="http://pshared.5min.com/Scripts/PlayerSeed.js?sid=1126&width=570&height=351&playList=517788609&sequential=1&shuffle=0"
Grigorieva said: "One of the songs, The Dark Secret, was written when I was going through my dark, quote, unquote, times. I got into the book, The With The Dragon Tattoo. It is very intense, well-written. It sort-of distracted me from all the pain that I was going throughŠ and the song just popped out.
Article continues below advertisement
"Another is about forgiving, about letting go. Forgiving, like in prayer. Reaching a higher spiritual ground. For instance, my lessons (learned), is that I am much closer to God. I'm spiritually in a very different place."
She said she hopes the music-loving public make a shift with her, too, having been previously labeled a "gold digger," a charge put on all women who date men much wealthier than them.