Live Stream: O.J. Simpson Back In Court As Former Lawyer Takes The Stand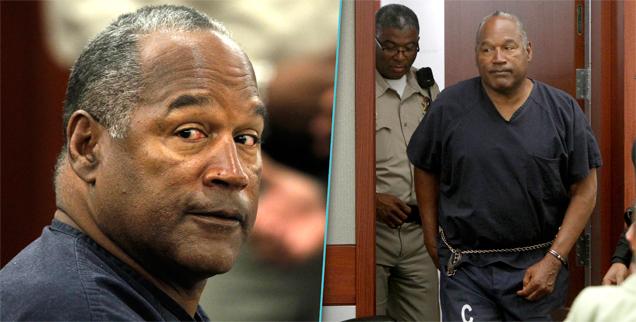 We're live streaming from Las Vegas, where O.J. Simpson's former lawyer, Yale Galanter, will take the stand in his hearing requesting a new trial (or amended plea deal) in connection with his 2008 armed robbery and kidnapping conviction.
Simpson, 65, says Galanter, a criminal defense lawyer, gave him shoddy legal advice prior to his 2007 run-in with two men in Las Vegas, and the subsequent trial.
Watch the live stream on RadarOnline.com
Article continues below advertisement
Chief Deputy Clark County District Attorney H. Leon Simon said the Florida-based Galanter -- who told the AP he arrived in Sin City Thursday -- is eager "to answer the allegations that he screwed up the case and was unloyal to Mr. Simpson."
Las Vegas trial lawyer Dayvid Figler told the AP Galanter is "a vital witness," in the case, capable of providing "information that no one can share."
The record-setting running back, best known as the defendant in the "Trial of The Century," remains in custody on a nine-to-33-year sentence, and won't be eligible for parole for another five years.