Exclusive
It's Rehab, LiLo Style! Lindsay 'Expects' To Keep Her Cell Phone & Laptop While In Treatment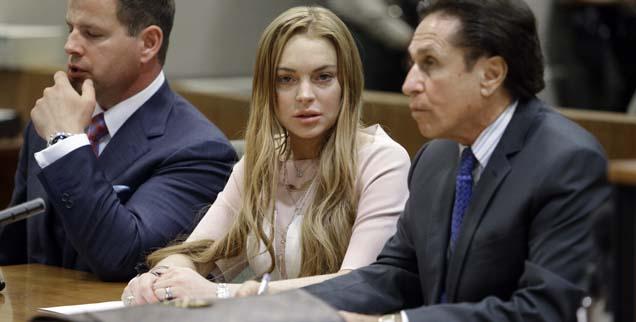 Lindsay Lohan doesn't want to be cut off from the outside world while she's spending 90 days inside a court-ordered rehabilitation facility, RadarOnline.com has exclusively learned.
"Whatever treatment facility Lindsay opts for, they won't let her keep cell phone or other devices," a source close to the actress said.
"But Lindsay is bragging to all her friends that she will be able to manipulate the admissions staff and tell them she needs to have it because
Article continues below advertisement
of 'work'. Don't expect her to voluntarily give up her laptop and cell phone when she enters treatment."
Lindsay, 26, has multiple cell phones too, said the source.
The Mean Girls star is slated to start her rehab on on May 2 after a court ordered Lohan to spend the time in rehab as part of her sentence for lying to Santa Monica police about who was driving a Porsche on Pacific Coast Highway that collided with a truck -- .
She told David Letterman in April the judge's ruling was "a blessing ... and not a curse."
But as RadarOnline previously reported, Lilo has been scheming about how she could manipulate the system and not start her rehab on time.
"It's possible that her defense attorney might try and say that she is enrolled with her actual check-in date later than that day," an insider said.
Meanwhile, Lindsay's New York lawyer, Mark Heller, will appear on behalf of his client at the Airport courthouse in Los Angeles on Thursday, for a hearing in her lying to cops case, which landed the starlet back in rehab.
She won't be in court, a source said, but the "prosecutor won't be putting up with any of her antics."
Said the insider: "Lindsay will be expected to follow the rules, and give up her laptop and cell phones. If she doesn't, she will go to jail, no questions asked."