Exclusive
So Predictable! Lindsay Lohan's Last Minute Plans To Delay Court-Ordered Rehab Sentence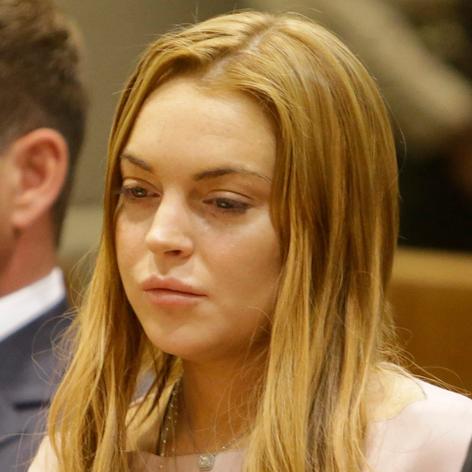 Lindsay Lohan has just four days to enroll in her court-ordered rehab but RadarOnline.com has exclusively learned that she may be trying to figure out a way to manipulate the system and not start her rehab on time.
"The judge told Lindsay that she had to be enrolled in the rehab by May 2, but it's possible that her defense attorney might try and say that she is 'enrolled' with her actual check-in date later than that day," a source close to the situation said.
Article continues below advertisement
"She could say that she is scheduled to go to rehab at a future date and has everything arranged with a rehab place, but she might not physically be there on May 2."
Lindsay, 26, notoriously has prolonged her punishment in the jewelry theft probation violation case, switching from her long-time attorney Shawn Holley to New York based lawyer Mark Heller, but ultimately agreed to the 90-day rehab treatment.
The court agreed to allow Lindsay to enroll in a treatment center in New York, but a source close to her told RadarOnline.com that she's employing even another delay tactic.
"Lindsay is now saying that she wants to go to rehab in California and she's looking for a treatment center, and she thinks that this might help her buy some more time too," the source said.
As RadarOnline.com previously reported, Lindsay had her attorney argue for the May 2 start date so she could attend the Coachella Music Festival and she has been partying non-stop around the world leading up to her scheduled rehab start date.