Exclusive
Lindsay Lohan's Rehab HAS Been Chosen, Prosecutor Expected To Approve NY Facility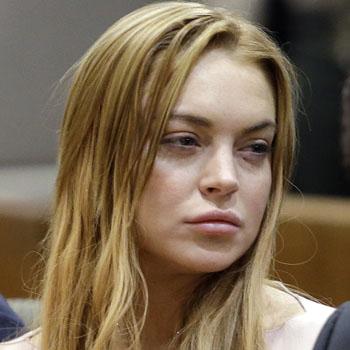 Lindsay Lohan is one step closer to formally having her court-ordered rehab facility approved by the prosecutor handling her lying to cops case, and it could be signed off on by the end of this week, RadarOnline.com is exclusively reporting.
"A facility in New York has been selected that appears to meet all of the criteria set forth by the judge that was made in Lindsay Lohan's plea deal in her lying to cops case," a source told RadarOnline.com exclusively.
Article continues below advertisement
"The Los Angeles City Attorney's Office has been in contact with the rehab facility, and it's satisfied with the information set forth that Lindsay can comply with while there. The main concern was that Lindsay not be given any day passes during the 90 day stay to leave, and prosecutors have been assured this won't happen. If Lindsay leaves without permission, the prosecutor and judge will be notified immediately, and she will be sent to jail, no questions asked," the insider added.
During a plea deal that Lohan reached last month in her lying to cops case, the actress was ordered to enroll in a rehab facility by no later than early May. This will be Lohan's SIXTH trip to rehab since 2007, and she's spent a total of 250 days getting treatment for alcohol and prescription drug abuse.
Meanwhile, Lindsay is planning on attending the Coachella music festival this weekend.
One of Lindsay's pal's, Claus Hjelmbak, a Danish celebrity promoter previously told us, "Lindsay is in a very dark place right now, and I'm absolutely scared for her life. Coachella is the last place she needs to be. For someone struggling with addiction, like Lindsay, the amount of drugs and alcohol at Coachella is just a recipe for disaster waiting to happen. I know because I have been to the VIP tent at Coachella in the past. Lindsay can turn it around, but she has to look deep inside herself and get the help she needs."
Lohan has attended the Coachella Music Festival in 2010, 2011, and 2012. This year's festivities take place on April 12, 14, 19, 21, and the line-up includes the Red Hot Chili Peppers, The Lumineers, Moby, and the Airborne Toxic Event.
"I wish Lindsay would go to rehab right now, and not wait until the last possible moment. I want Lindsay to know I'm here for her, and that I just want her to get help before it's too late," Hjelmbak revealed.