Lindsay Lohan Pal: 'I Fear For Her Life If She Goes To Coachella'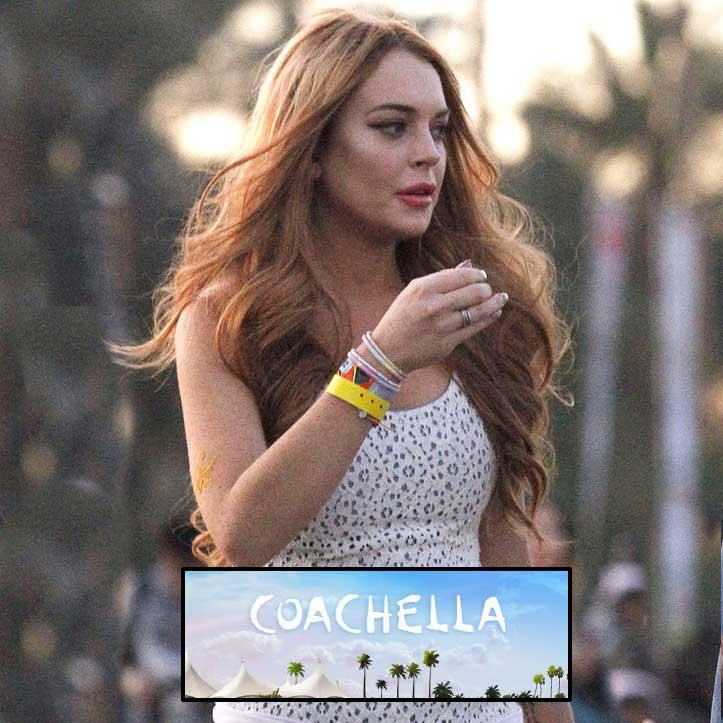 Lindsay Lohan's plans to attend the upcoming Coachella music festival has one of her best friends, Claus Hjelmbak, fearing for the actress because of the temptation to abuse alcohol and drugs, and tells RadarOnline.com exclusively, "I fear for her life if she goes to the festival."
Hjelmbak, a Danish celebrity promoter, has been friends with Lohan for years, and has decided to go public with his fears because he says it's the only way he can get the actresses' attention.
Article continues below advertisement
"Lindsay is in a very dark place right now, and I'm absolutely scared for her life. Coachella is the last place she needs to be. For someone struggling with addiction, like Lindsay, the amount of drugs and alcohol at Coachella is just a recipe for disaster waiting to happen. I know because I have been to the VIP tent at Coachella in the past. Lindsay can turn it around, but she has to look deep inside herself and get the help she needs," Claus tells us.
As previously reported, during the last minute plea talks between Lindsay Lohan's attorney, Mark Heller, and prosecutors handling her lying to cops case, the wayward actress told him to keep her out of rehab until AFTER the Coachella music festival so she could attend.
"Lindsay was adamant that she not be forced to go to rehab until after the Coachella (Valley Music and Arts Festival) in the Palm Springs area on successive weekends in April. Lindsay LOVES going to the musical festival, and she's determined to go this year. She didn't want a little thing like rehab to get in her way of attending. Linds refused to sign off on any deal that would have prevented her from going to Coachella. It's that important to her, for some strange reason," a told us.
Article continues below advertisement
Lohan has attended the Coachella music festival in 2010, 2011, and 2012. This year's festivities take place on April 12, 14, 19, 21, and the line-up includes the Red Hot Chili Peppers, The Lumineers, Moby, and the Airborne Toxic Event.
During a plea deal that Lohan reached in her lying to cops case, the actress was ordered to enroll in a rehab facility, by no later than early May. This will be Lohan's SIXTH trip to rehab since 2007, and she's spent a total of 250 days getting treatment for alcohol and prescription drug abuse.
Claus has choice words for the crowd Lindsay is surrounding herself with.
"The people associated with Lindsay right now are a very bad influence on her. They are only using her because they love to be around a celebrity. Lindsay needs to cut off ties with these losers because they are bringing her down. I may have had my differences with her father, Michael, but at least he is trying to do something to help her. Lindsay's father is the only person trying desperately to help his daughter, he gets it.
"I wish Lindsay would go to rehab right now, and not wait until the last possible moment. I want Lindsay to know I'm here for her, and that I just want her to get help before it's too late," Hjelmbak says.