Exclusive
Lindsay Lohan's Brother Called Prosecutors Pleading For New, Last-Minute Rehab Plan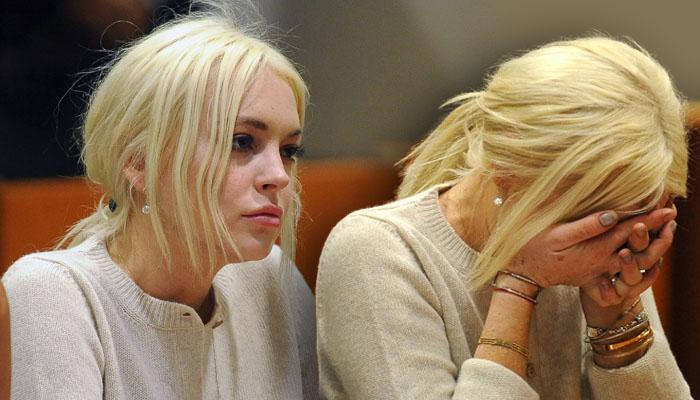 Article continues below advertisement
"Lindsay wants to be in the Florida center, but she isn't sure if she's going to be able to make that happen. She's in a panic about her situation."
As of late Wednesday, there were three options on the table for Lindsay: California-based Morningside Recovery, Seafield Center in New York's Westhampton Beach and Lukens, a luxury center based in Palm Beach Gardens, Florida.
The unorthodox approach to prosecutors directly from a member of the Lohan family begs the question as to why the actress' lawyer, Mark Heller, did not initiate the contact.
Heller is expected in a Los Angeles court on Thursday to notify the judge of Lohan's venue choice.
As RadarOnline.com previously reported, LiLo's dad, Michael, has been lobbying for Lukens, which bills itself as providing "sophisticated treatment for sophisticated clients in a setting that meets the highest standards of luxury."
In an interview on Wednesday, Michael revealed his daughter had lost interest in Seafield because they won't let her smoke.
MORE ON:
Celebrity Justice
Article continues below advertisement
"It is come to my attention that Lindsay does not want to go to Seafield in New York because it's not private enough, they don't allow smoking and the accommodations are not suitable to her needs," he said.
"She told me people want her to go to Morningside in Newport Beach, California. But that's very place that leaked she was going there about a year ago and did the same this time."
According to Michael, Morningside isn't going to help his daughter.
He said the venue, located in a wealthy enclave by the sea, had promised to allow his daughter to smoke cigarettes "even though they have a no smoking policy."
"This is the last straw and I'm going to do everything I possibly can to put them everyone out of the business of using people," the Lohan patriarch said.
Lohan is slated to start her rehab on Thursday after a court ordered Lohan to spend the time in rehab as part of her sentence for lying to Santa Monica police about who was driving a Porsche on Pacific Coast Highway that collided with a truck.